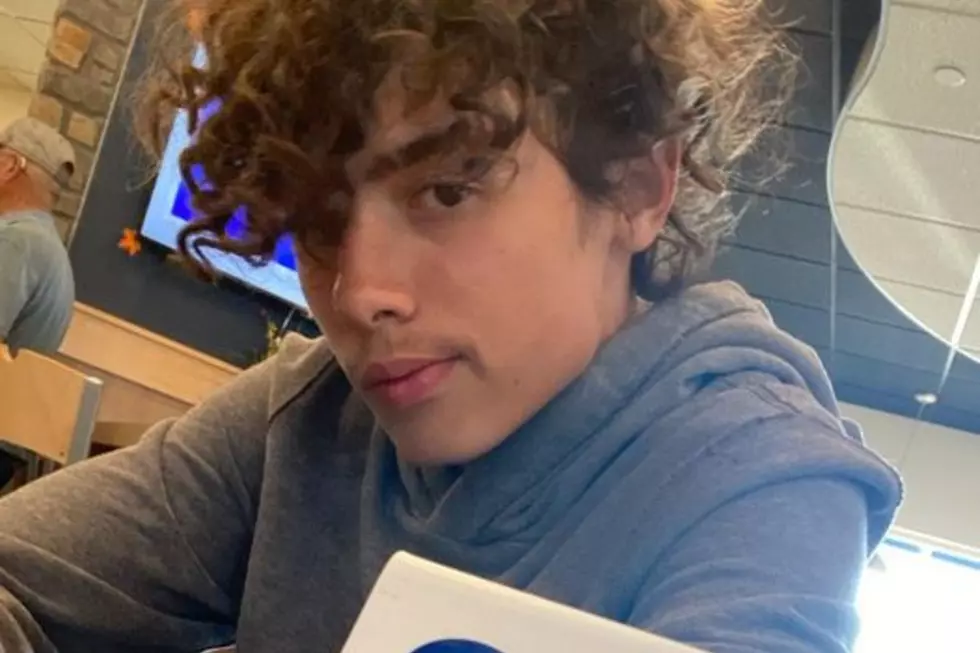 Cheyenne Police Remind It's Illegal to House a Runaway Child
Cheyenne Police Department via Facebook
Cheyenne police are still searching for a 15-year-old boy who ran away from home last month, and are reminding those who may be housing him that it is illegal to do so.
According to a department Facebook post, Jonathan Davisson ran away from the 4500 block of Ontario Avenue, which sits just south of Dell Range Boulevard between N. College Drive and Dildine Elementary School, in the early hours of Sunday, Sept. 25.
"I've heard he's staying with a friend of a friend. And I don't know who that is," Davisson's mom, Elaine Williams, posted on her Facebook page.
Police say "for those who may be allowing Jonathan to stay with them, it is a criminal offense to harbor a runaway juvenile."
(b) No person shall knowingly:

(v) Conceal or refuse to reveal to the parent, guardian, lawful custodian or to a peace officer the location of a child knowing that the child has run away from a parent, guardian or lawful custodian, except when the action of the defendant is necessary to protect the child from an immediate danger to the child's welfare.

(c) A person violating this section is guilty of a misdemeanor punishable by imprisonment for not more than one (1) year, a fine of not more than one thousand dollars ($1,000.00), or both. A person convicted of a second violation of this section is guilty of a felony punishable by imprisonment for not more than five (5) years, a fine of not more than five thousand dollars ($5,000.00), or both.

(d) As used in this section, "child" means a person under the age of sixteen (16) years.
Davisson is 5-foot-9, weighs 170 pounds, and has brown hair and brown eyes.
Police say he was likely wearing black jeans or sweatpants, a black or gray sweatshirt, and black tennis shoes when he ran away.
Anyone with information on Davisson's whereabouts is asked to call police dispatch at 307-637-6525.
Meet the Four-Legged Heroes of the Cheyenne Police Department
They may not be able to leap tall buildings in a single bound, but make no bones about it, police dogs play a vital role in the fight against crime.
In many situations, they're the first ones to put their lives on the line to protect their human partners, proving that not all heroes wear capes, some wear fur coats.