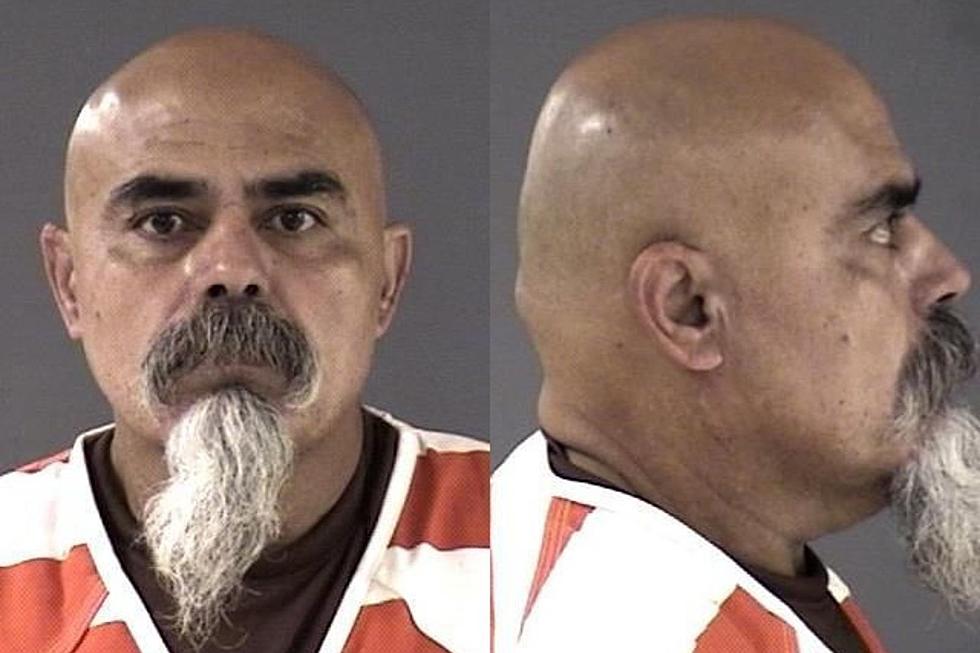 Cheyenne Man Accused of Firing at Male, Trying to Elude Police
Laramie County Sheriff's Office
A 51-year-old Cheyenne man is facing multiple charges after reportedly firing a gun at a male and trying to outrun the police.
According to booking sheets, police were dispatched to an apartment in the 1800 block of Rainbow Road at 2:24 p.m. on Halloween in reference to a disturbance/shots fired with suspect seen call.
Police arrived on the scene and began to investigate, and learned that the suspect, Juan Manuel Miranda, was inside the apartment when an unidentified white male in all black started knocking on the front door.
After several minutes of knocking, Miranda reportedly answered the door and talked with the male.
Miranda then reportedly pulled a black semi-automatic pistol from his waistband and fired a round in the direction of the male, then left with a female in a 2007 silver Pontiac Grand Prix.
Miranda was arrested at 3:15 p.m. following a police chase that started on East Lincolnway just east of Ridge Road and ended at East Lincolnway and Hot Springs Avenue.
He was booked into the Laramie County Detention Center on four misdemeanors - fleeing/eluding, possession of marijuana, possession of a controlled substance, and driving under a canceled, suspended, or revoked license.
Police say during their investigation they located a black 9mm Taurus G3 in the 2400 block of East Lincolnway with 13 rounds in the magazine and one in the chamber, all of which were in a gold casing with the name of Norma and matched the spent casing they found in front of the apartment.
A review of Miranda's criminal history showed that he was disqualified from purchasing or possessing a firearm. Police say he also had several multiple felony convictions from California, Colorado, and Wyoming.
On Nov. 1, while in jail, Miranda was arrested for felon in possession of a firearm and habitual criminal, both felonies.
As of 12:15 p.m. Thursday, Miranda had yet to be formally charged.
---
UPDATE:
As of 4:21 p.m. Thursday, Miranda had still yet to be formally charged.
10 Most Popular Makes and Models Getting Speeding Tickets
To identify the car brands with the most speed-prone drivers, the data scientists at Insurify turned to their database of more than 4.6 million car insurance applications. When applying for car insurance, drivers disclose their vehicle make and model, as well as any citations, such as speeding tickets, they have on their driving record within the past seven years. For each vehicle brand, Insurify data scientists compared the number of drivers reporting a speeding ticket against the total number of drivers in the database to determine the share of drivers with a speeding ticket.
Gallery Credit: Kyle Matthews