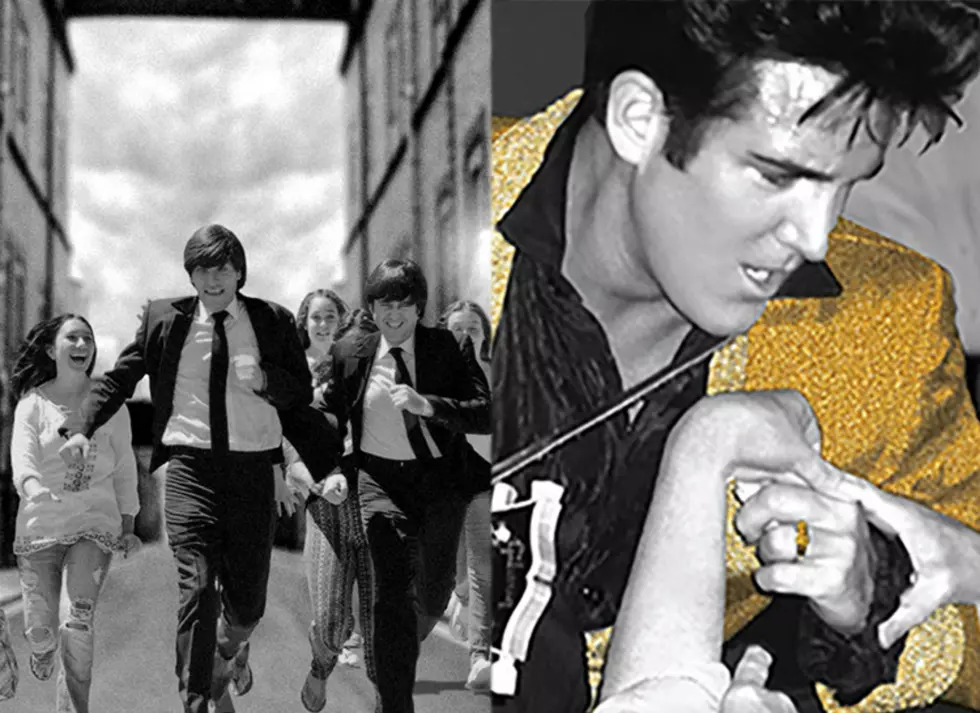 Cheyenne Civic Center Announces 'Beatles vs. Elvis' Tribute Concert
Michelle Fairless. La Jolla Booking. Courtesy of Cheyenne Civic Center.
The Beatles tribute band Abbey Road is coming back to Cheyenne this summer to settle a score with The King of Rock 'n' Roll. Abbey Road and Elvis Presley impersonator Scot Bruce will share the stage at the Cheyenne Civic Center on Saturday, August 17th.
"Music fans never had a chance to see the Beatles and Elvis perform on the same marquee," Abbey Road singer Nate Bott said in a press release. "Now, music aficionados can watch this debate play out on stage."
Each group will perform three sets during the two-hour show, recreating the songs and costumes from both legendary acts. The concert will also commemorate the 42nd anniversary of Elvis Presley's death on August 16, 1977.
Abbey Road staged a similar showdown last fall at the Civic Center when they performed with the Rolling Stones tribute band Satisfaction. Tickets range in price from $35 to $65 and are on sale at the Cheyenne Civic Center Box Office, online at www.cheyenneevents.org, or by phone at 307.637.6363