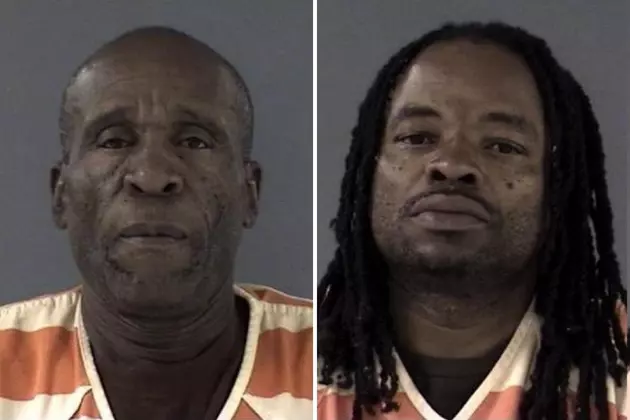 Bond Set at $10K Each for Men Charged in Cheyenne Marijuana Bust
Earnest J. Johnnie | Gary E. Young - Laramie County Sheriff's Office
A Laramie County Circuit Court judge on Wednesday set bond at $10,000 cash each for the two men charged in Monday's marijuana bust on Interstate 80 in Cheyenne.
According to arrest records, 59-year-old Brooklyn, New York resident Earnest J. Johnnie and 48-year-old Philadelphia, Pennsylvania resident Gary E. Young were stopped near the I-80/I-25 interchange after a Laramie County Sheriff's deputy saw Johnnie make two lane violations.
Johnnie, who was driving a rental car, reportedly told the deputy that he was driving home to New York.
While the deputy was completing routine paperwork, a Wyoming Highway Patrol K-9 handler arrived and deployed his dog, who alerted on the car.
A probable cause search of the car revealed approximately 65 pounds of suspected marijuana in the trunk.
Johnnie and Young were subsequently arrested and charged with possession of marijuana, conspiracy, and unlawful manufacture or delivery, all felonies.
The two are scheduled to be back in Laramie County Circuit Court for their preliminary hearings on Oct. 26 at 10:30 a.m.
11 of the Most Popular Nicknames Smokers Call Marijuana
What people call marijuana.
Gallery Credit: CJ
States Where Recreational Marijuana is Legal
A fun collection of facts and photos! Learn which states have legalized recreational marijuana and when, plus some weed facts you may have never known.
Gallery Credit: Toni Gee, Townsquare Media