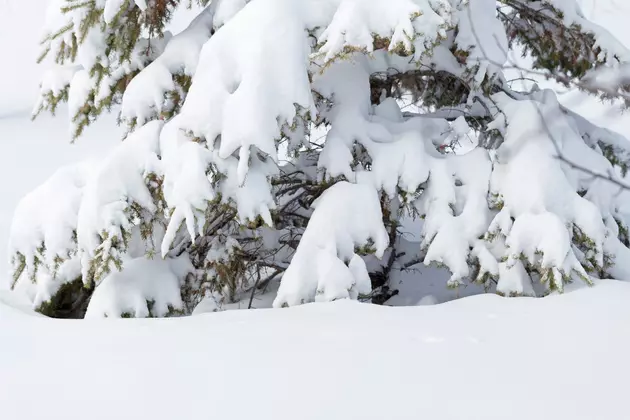 6-10 Inches of Wet Snow Expected in Snowies This Evening-Friday
Canva
Six to 10 inches of wet snow is expected to fall in the Snowy Range this evening through tomorrow evening, the National Weather Service in Cheyenne says.
A Winter Weather Advisory is in effect from 6 p.m. this evening to 6 p.m. Friday.
URGENT - WINTER WEATHER MESSAGE
National Weather Service Cheyenne WY
159 PM MDT Thu May 11 2023

WYZ114-121200-
/O.CON.KCYS.WW.Y.0029.230512T0000Z-230513T0000Z/
Snowy Range-
Including the cities of Centennial and Albany
159 PM MDT Thu May 11 2023

...WINTER WEATHER ADVISORY REMAINS IN EFFECT FROM 6 PM THIS
EVENING TO 6 PM MDT FRIDAY...

* WHAT...Wet snow expected. Total snow accumulations of 6 to 10
  inches, mainly above 9000 feet. Winds gusting as high as 40
  mph.

* WHERE...Snowy Range.

* WHEN...From 6 PM this evening to 6 PM MDT Friday.

* IMPACTS...Mountain travel may be be hazardous due to slick roads
  and reduced visibilities in falling snow. Outdoor recreation
  could become dangerous to those caught unprepared for hazardous
  winter conditions.

PRECAUTIONARY/PREPAREDNESS ACTIONS...

Slow down and use caution while traveling.

The latest road conditions for the state you are calling from can
be obtained by calling 5 1 1.
The NWS says mountain travel may be hazardous due to slick roads and reduced visibility in falling snow.
Drivers are encouraged to call 511 or visit wyoroad.info for the latest road conditions.
730am, May 11th- A Winter Weather Advisory has been issued for the Snowy Range from 6pm this evening through 6pm Friday. Snow totals between 6 and 12 inches are possible, with higher amounts above 10,000 feet and lower amounts below 9,000 feet.
Amazing and Intriguing Weather Folklore
KEEP READING: Get answers to 51 of the most frequently asked weather questions...