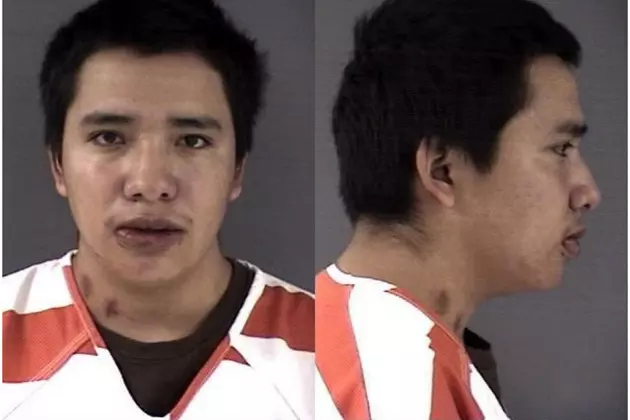 18-Year-Old Cheyenne Man Accused of Punching, Choking Girlfriend
Laramie County Sheriff's Office
An 18-year-old Cheyenne man is facing a felony charge after allegedly strangling his girlfriend of about four months.
According to a booking sheet, police were called to a reported domestic physical in progress shortly before 7 a.m. Sunday, Oct. 1.
Upon arrival, officers contacted Anthony John Bulgin's girlfriend who reportedly told them that she had discovered that Bulgin was cheating on her and that she was sleeping with one of Bulgin's best friends when Bulgin walked in on them.
Police say she told them that Bulgin came into the bedroom, punched her in the face multiple times, and then put both of his hands around her neck, making it hard for her to breathe.
She and Bulgin then reportedly got into her vehicle, where Bulgin began to hit her in the face again, and she drove to her parents' home and called the police.
Bulgin was subsequently arrested and charged with strangulation and domestic battery.
His bond was set at $5,000 at 10% and his preliminary hearing was scheduled for Oct. 11 at 3:30 p.m.
Gross Habits That Can Ruin Relationships
Check out the 12 grossest partner habits as revealed by
LifeHacker.com
.
Gallery Credit: Lauryn Snapp