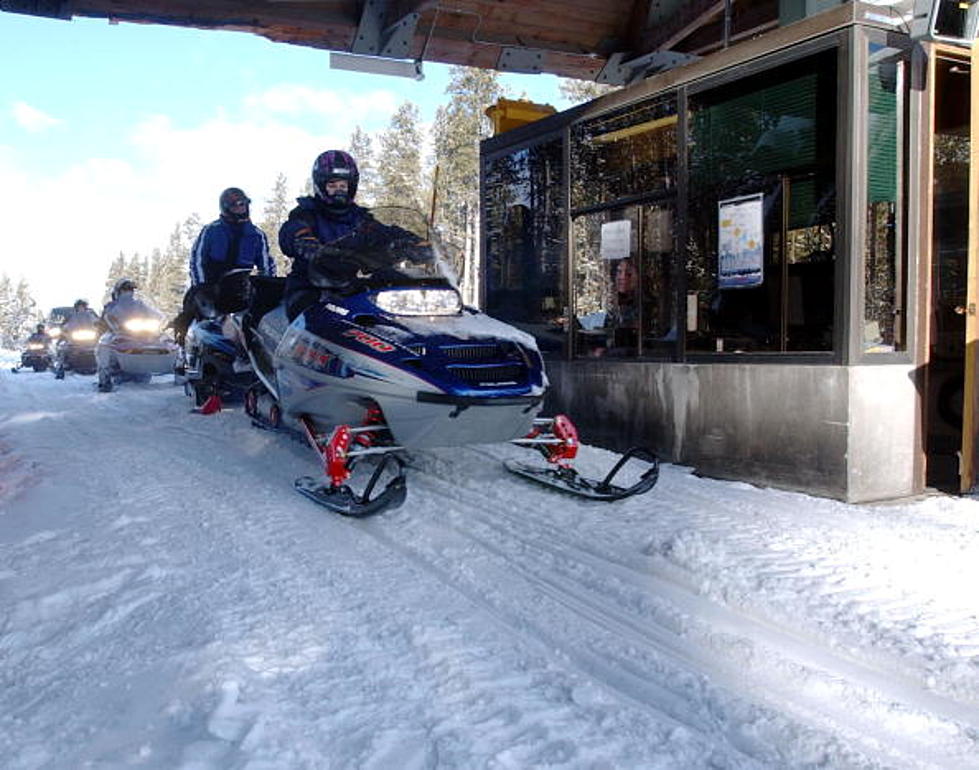 Yellowstone National Park Closes Entrances, Prepares For Winter
Yellowstone Park, Photo by Bill Schaefer/Getty Images
This weekend marks your last opportunity to drive to many of the iconic locations in Yellowstone National Park, according to a news release.
The West, South, and East entrances and all roads, with one exception, will close to vehicle travel at 8 a.m. Monday, Nov. 6.
The park then begins entrance and road preparations for the winter season, and snowmobile and snow coach travel starting Tuesday, Dec. 15.
The sole road exception is the one from the North Entrance at Gardiner, Mont., through Mammoth Hot Springs to the park's Northeast Entrance and the Montana communities of Cooke City and Silver Gate. This road is open all year, weather permitting.
Travel east of Cooke City (via the Beartooth Highway) is not possible from late fall to late spring.
Visitors driving to and in the park during the fall and winter should have flexible travel plans and be prepared for changing weather conditions. Temporary travel restrictions or closures can occur at any time without notice.
For the most current information on road conditions and road closures, visit go.nps.gov/YellRoads or call 307-344-2117 for recorded information.
Extensive information for planning a winter visit in Yellowstone, including information about lodging, camping, services, and activities, is available on the park's web site at www.nps.gov/yell.
All communities near Yellowstone are open year-round, with local businesses offering a wide range of fall and winter recreation opportunities.
For information about communities in Montana (Gardiner, West Yellowstone, Cooke City, and Silver Gate), visit www.visitmt.com.