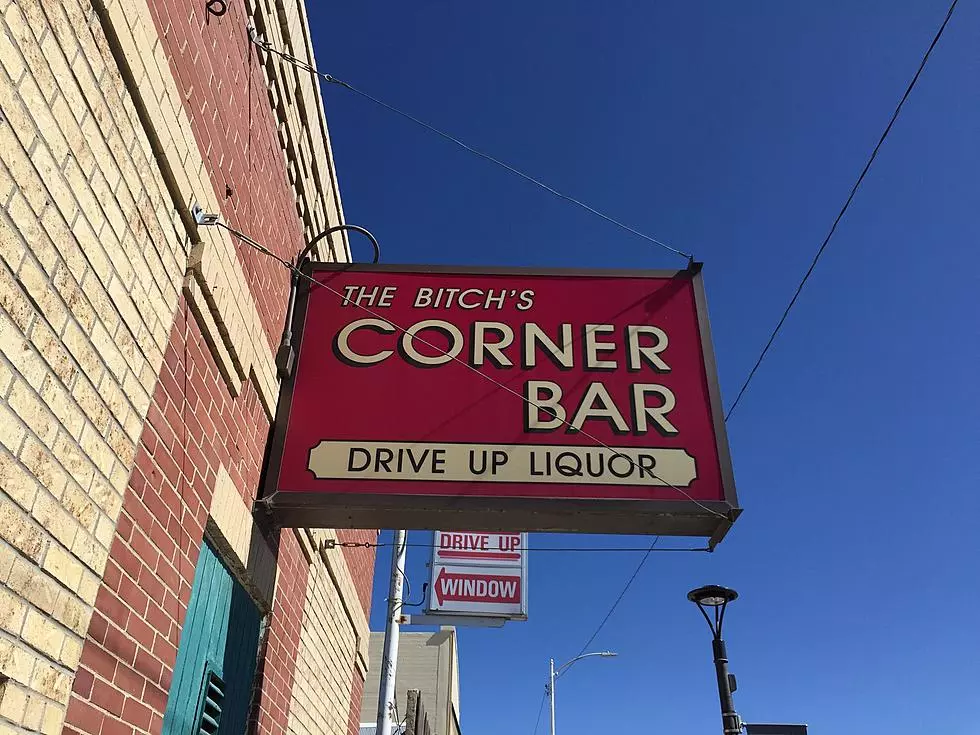 Wyoming's Most Infamous Small Town Bar Is For Sale
Photo Courtesy of The Bitch's Corner Bar
One of the Cowboy State's most iconic, and controversial, watering holes is on the market. The Bitch's Corner Bar in Lingle was recently listed for sale, with an asking price of $235,000.
The former bank building has been a saloon since 1958. When Lois Tobin bought the bar in 2000, it informally became known as "The Bitch's Corner". Tobin embraced the nickname and added a sign in 2005 to attract bikers passing through the area on their way to Sturgis.
After Tobin was charged with violating Lingle's obscenity ordinance, a legal battle ensued. Tobin eventually prevailed and, over the years, the tavern has earned a unique place in local lore.
According to the listing, the Bitch's Corner comes with an established customer base and a "proven track record". The historic building also includes a drive-up window, game room, outdoor patio, and full-service kitchen.