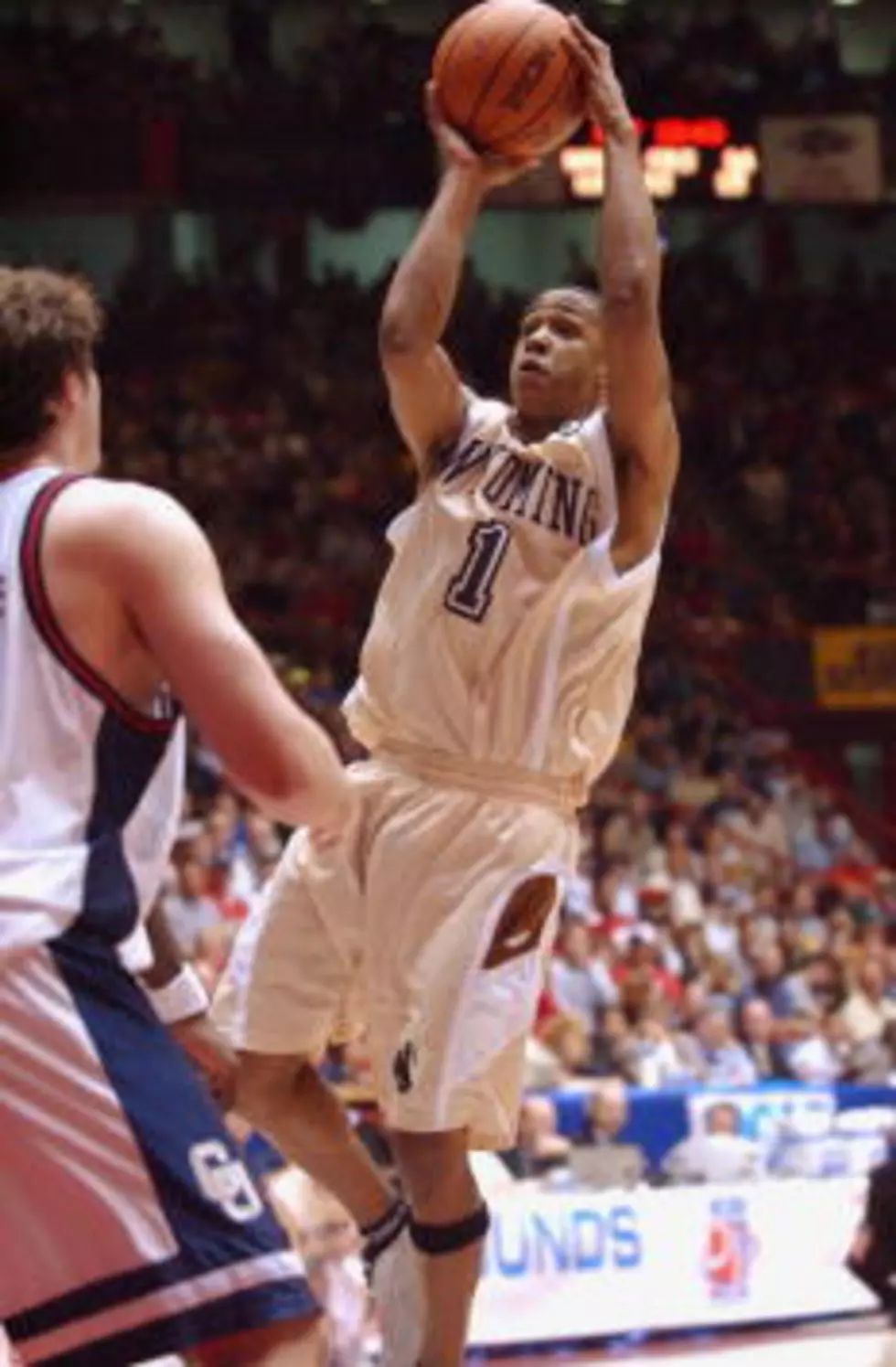 Wyoming's Greatest March Madness Moments
Harry How, Getty Images
Even though the University of Wyoming won't be headed back to the NCAA Tournament this year, the Pokes have gone to the big dance 15 times in the history of the program.
Here's a look back at UW's five shining March Madness moments.
1. The 1943 National Champions - Back in the early days of the NCAA tournament, only the top eight teams were selected to compete. In '43, Kenny Sailors led the Cowboys to their second national championship, and first NCAA title.
Wyoming defeated Oklahoma 55-50 in the Elite Eight. After a 58-54 win over Texas in the Final Four, coach Everett Shelton's team would cut down the nets and cruise past Georgetown 46-34 in the final.
2. The 1952 Elite Eight - By '52, the tournament had expanded to sixteen teams. Wyoming handled Oklahoma City 54-48 in the opening round before dropping a heart breaker to Santa Clara in the round of eight.
3. The 1987 Sweet Sixteen - Entering the tournament as a 12 seed, the Pokes shocked the country with back-to-back upsets of Virginia and UCLA. Unfortunately, they were no match for UNLV in the Sweet Sixteen. However, 1987 marks only the second time in school history that Wyoming won consecutive tournament games.
4. The '81 and '82 Seasons - Wyoming's first consecutive tournament appearances since 1948 and 1949, the fifth seeded '81 Pokes blew out Howard 78-43 in the opening round before falling to Illinois 67-65.
The Pokes returned to the big dance the following year, defeating the University of Southern California in the round of 64. They gave top seeded Georgetown a run for the money in the second round, losing 51-43.
Georgetown would eventually advance to the National Championship game that year, where a last minute shot by freshman Michael Jordan clinched Dean Smith's first national title at North Carolina.
5. The 2002 Season - The eleventh seeded Cowboys pulled off an upset, defeating sixth seeded Gonzaga in the opening round. In the round of 32, they kept it close before losing to third seeded Arizona 68-60.
Sadly, Wyoming hasn't won an NCAA Tournament game since.
Honorable Mention: The 1986 NIT Finalists - The Pokes weren't selected to the tournament in '86, but they definitely proved they belonged. Wyoming would score four straight wins, defeating Texas A+M, Loyola-Marymount, Clemson and Florida on their way to the NIT Championship Game, which they lost to Ohio State.