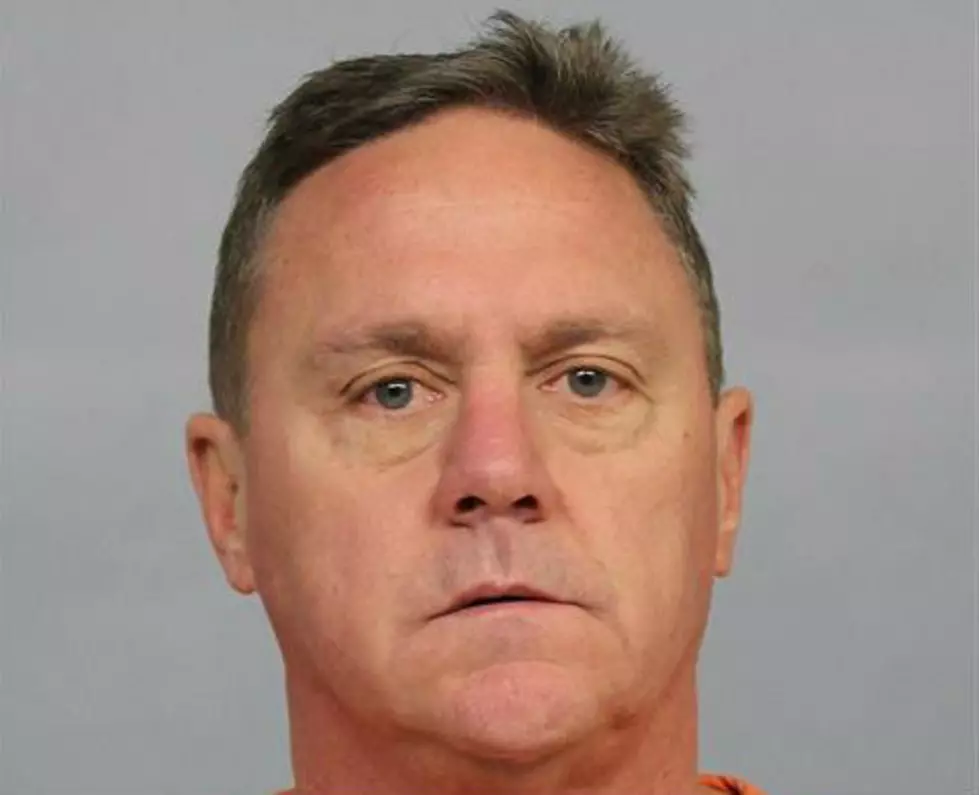 Wyoming Supreme Court Denies Latest Tony Cercy Appeal
Natrona County Sheriff's Office
The Wyoming Supreme Court on Tuesday denied former Casper businessman Tony Cercy's petition for a writ of review of his sexual assault conviction and his motion to be released from custody during the appeal of his case.
What happens next is up to his attorneys, but the supreme court's one-page order is firm.
"After a careful review of the petition, the materials attached thereto, "Petitioner's Motion for Release on Appeal Bond," the materials attached thereto, the "State's Response to Petition for Writ of Review and Motion for Release on Appeal Bond," and the file, this Court finds both the petition and motion should be denied," Chief Justice Michael K. Davis wrote for the court.
Cercy, the former owner of Power Service in Mills, was found guilty in a jury trial in Hot Springs County in November of third-degree sexual assault of a young woman in 2017. On Feb. 27, Natrona County District Court Judge Daniel Forgey sentenced him to a six- to eight-year prison term.
Immediately after the sentencing, Cercy through his attorneys filed a notice they would file an appeal to the Wyoming Supreme Court.
On March 7, Cercy through his attorneys filed an extraordinary writ of review to dismiss his conviction on the grounds that the second trial for third-degree sexual assault violated the Fifth Amendment's prohibition of people from being tried twice for the same crime, otherwise known as double jeopardy.
Likewise, Cercy asked the court to allow him to be released on bond pending its decision on the double jeopardy issue.
Likewise, Fischer wrote that the supreme court should not grant a review of his case by way of a writ, which it grants "only if the petitioner has 'no other plain, speedy, and adequate remedy' to review the issue in this case."
In Cercy's case, the court can review through an ordinary appeal whether Forgey erred when he sentenced Cercy, Fischer wrote. "Any mistake made by the district court on this issue may be corrected later and so Cercy has a plain, speedy and adequate alternative remedy."
Cercy's attorneys -- H. Michael Bennett of Cheyenne, Tim Newcomb of Laramie and Sean Connelly of Denver -- could not be reached for comment Tuesday evening.
So it is unknown whether they will file another appeal in the long-running case that began in July 2017 when Cercy was charged with one count each of first-, second- and third-degree sexual assault of a then-20-year-old woman at his former house at Alcova Lake in June 2017.
In February 2018, a jury in Natrona County District Court acquitted him on the first- and second-degree counts, but deadlocked on the third-degree count. Forgey declared a mistrial.
Cercy was retried on the third-degree count in Hot Springs County after Forgey changed the venue, and a jury found him guilty on Nov. 21.
On Feb. 27, Forgey sentenced Cercy to a six- to eight-year prison term.