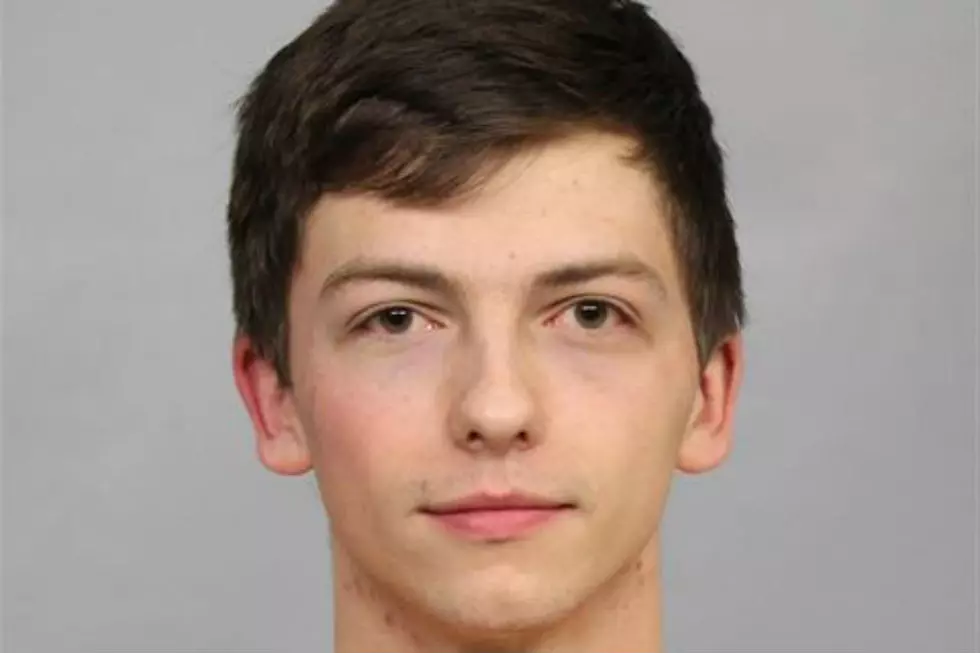 Wyoming Medical Center Shooting Suspect Pleads Not Guilty
Casper Police Department
The Casper man accused of opening fire in the Wyoming Medical Center two months ago pleaded not guilty to four criminal counts during his arraignment in Natrona County District Court on Wednesday.
Mitchell Taylor, 20, pleaded not guilty to two counts of aggravated assault, one count of felony property destruction, and one count of possession of a weapon with unlawful intent during the hearing before Judge Daniel Forgey, District Attorney Dan Itzen said.
A trial date will be set, and a trial of probably three days will occur in the next three months, Itzen said.
He didn't know if there will be negotiations yet for a plea deal, he added.
Forgey, over the state's objection, granted Taylor's request to have his bond lowered from $500,000 to $250,000 cash or surety, Itzen said.
Taylor didn't ask for a mental evaluation, but that's always a possibility, he said. Those requests usually happen during arraignments, he added.
The case began early March 4 when Taylor had taken LSD and wanted help. He couldn't get in through the main entrance so he entered through a security door in the back of the hospital, Casper police detective Adrian White said during Taylor's preliminary hearing on March 14.
A custodian in a hallway of a tunnel under the hospital saw Taylor with his back to the wall between two elevators and point a gun away from himself and toward her, White said.
She began running in the opposite direction and heard three shots, White said. The bullets hit cabinets, which caused up to $5,000 damage.
After that, a doctor who had walked from a lounge saw Taylor kneel and point a gun at him, White said. The doctor ran back into the lounge and then heard four shots. Police found four pock marks in the concrete where the bullets hit, White said.
A police officer found him in the tunnel and commanded him to show his hands. Taylor moved away, the officer again commanded him to show his hands. Taylor began running and the officer subdued him with a Taser, White said.
Taylor asked the officer if he killed anyone, White said. The officer said no, to which Taylor responded, "'that's what I figured,'" White added.
Within hours after the incident, hospital officials said they began evaluating security including securing entrances, conducting training programs, adding more armed security personnel, and conducting risk assessments.
Likewise, the City of Casper followed suit by reviewing security at its buildings.