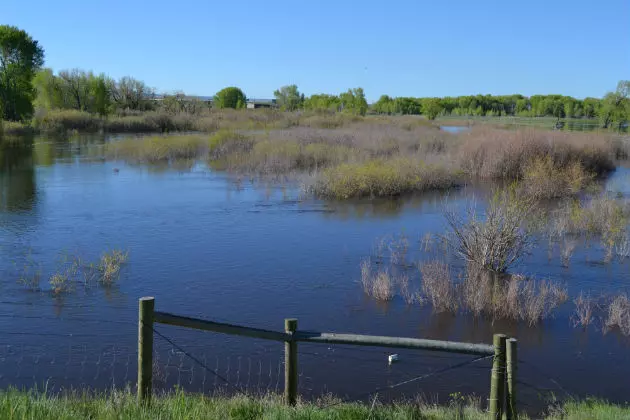 Wyoming Hit Hard by Thunderstorms
Tracie Perkins, Townsquare Media
The state has been fairly thoroughly drenched with the storm system that is passing through.
Some areas have gotten nearly 5 inches of rain in the last two days.
Red Cross of Wyoming is opening a shelter in Ethete tonight, because of the flooding on the Wind River Indian Reservation.
Anyone affected by the flooding can go to Wyoming Indian High School at 636 Blue Sky Highway in Ethete.
Fremont County has also been hit especially hard, and driving around the state requires caution.
Large sections of I-80 are closed, or labeled "no unnecessary travel" between Cheyenne and Laramie.
The Flash Flood Warning for Natrona County extends until 6pm Sunday, and some more flooding can be expected.