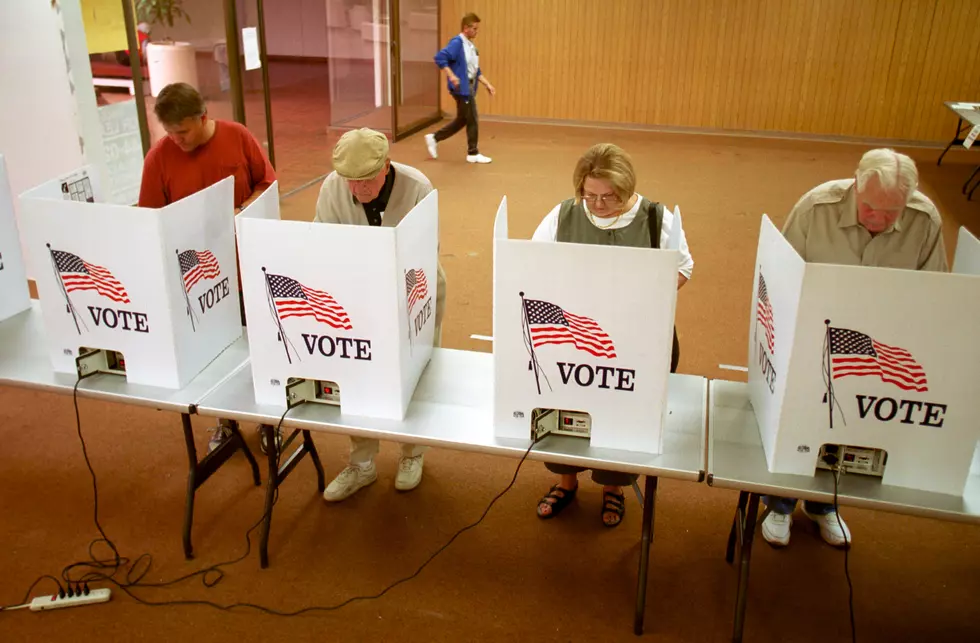 Wyoming Election Runoff Bill Faces Committee Hearing
Joe Raedle, Newsmakers for Getty Images
A bill that would move Wyoming's primary elections from August to May and require primary election candidates to face a runoff if no candidate gets a majority of the votes is scheduled to be considered in committee this morning [March 9].
You can read Senate File 145 here.
It's sponsored by Senator(s) Biteman, Boner and Salazar, and Representative(s) Hunt, Jennings, and Zwonitzer. The bill would have two main provisions.
First of all, it would move Wyoming's primary election from August to May. The other major change would require that if no candidate gets a majority of the votes in the primary election, the top two finishers would meet in an election runoff, which would be held in August. The bill would cover candidates for the offices of governor, secretary of state, treasurer, auditor, superintendent of public instruction, state legislator, and federal offices (U.S. Senate and House of Representatives).
The bill is slated for a hearing in the Senate Elections, Corporations, and Political Subdivisions Committee this morning at 8.
The Most Expensive Neighborhoods in Cheyenne
Cheyenne, like any city, is made up of many different neighborhoods. While none of them are as famous as
SoHo
in New York City or
Five Points
in Denver, Wyoming's capital city has about 20 neighborhoods that its nearly 65 thousand residents live in.
Neighborhood Scout
scoured the information on the Chey-town neighborhoods that make up the 32.37 square miles of the city to find where the most expensive places are to live. We're talking about real estate here, not the price of
milk
or anything. That kind of stuff is pretty uniform across the city.