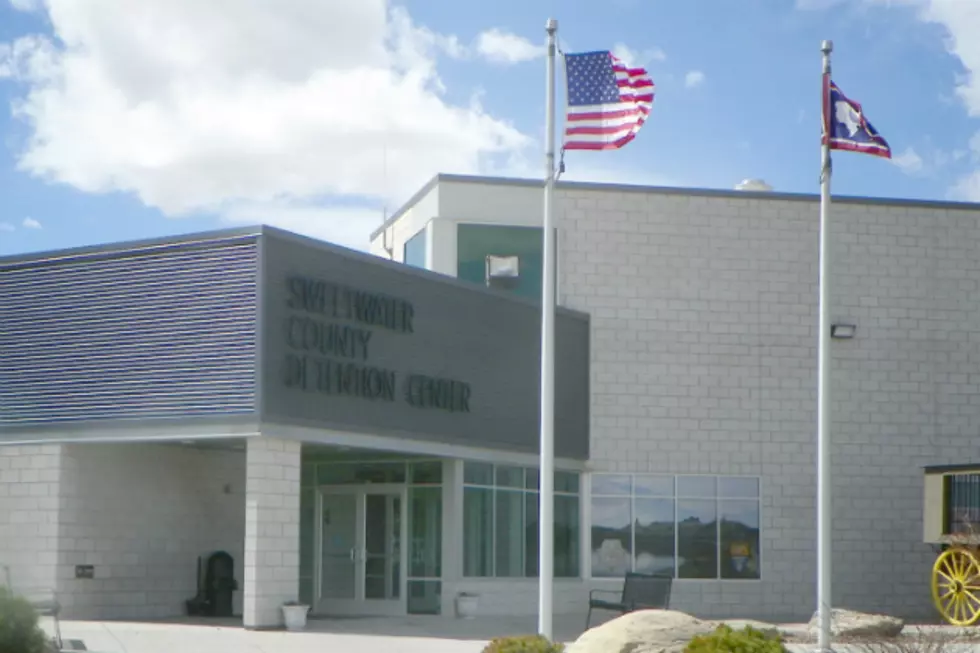 Wyoming Eclipse Visitor Charged With Child Endangerment
Sweetwater County Sheriff's Department
A Washington state woman is behind bars in Sweetwater County after being charged with child endangerment and drug possession, according to a spokesman for the Sweetwater County Sheriff's Department.
Dick Blust says Sgt. Rich Fisher was called to a remote location on top of White Mountain west of Rock Springs after someone called in a report of a child crying loudly in a vehicle a little after 12:30 Monday afternoon. Blust says Sgt. Fisher soon found the little girl in the pickup, noting her eyes were red from crying.
The child's mother, 33-year-old Melissa Oleary of Everett, Washington, was asleep in the cab of the pickup. When Sgt. Fisher woke her up, she told him that she was there to see the eclipse and was taking a nap.
She also allegedly said she "eats methamphetamine when she drives and smokes marijuana to sleep" and admitted she had both in the pickup cab and described where. Sgt. Fisher soon found the drugs and placed Oleary under arrest for child endangerment (meth) and two counts of possession of a controlled substance (meth, marijuana).
At last report, Oleary was in the Sweetwater County jail. Judge John Prokos had set her bond at $15,000.