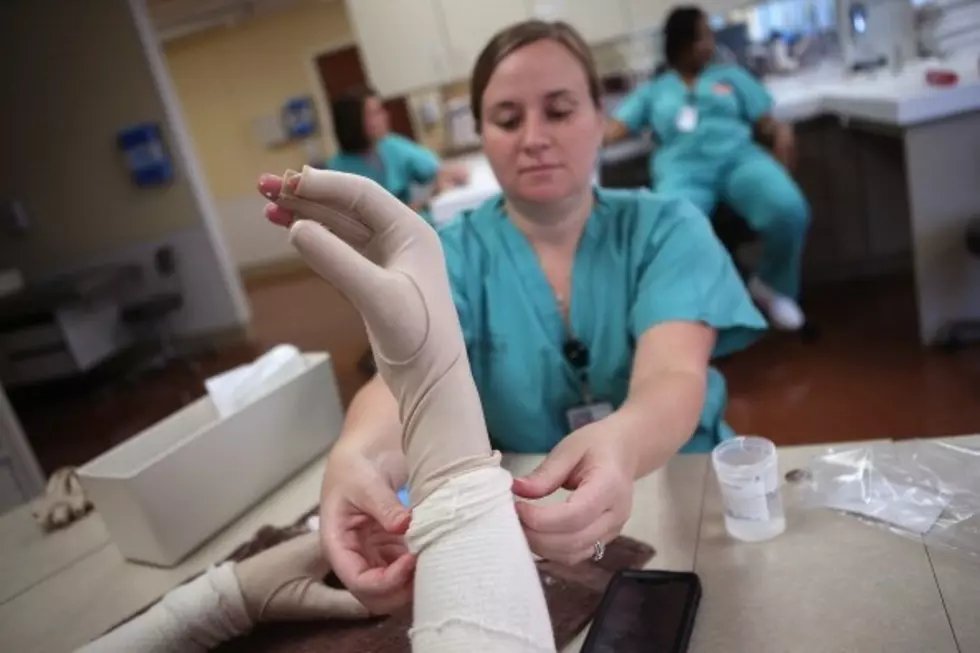 WINHealth Calling It Quits On Individual Plans In The Marketplace
John Moore, Getty Images
In this crazy world of health insurance, another health insurance carrier has chosen to call it quits. For individual health coverage on the governments Marketplace anyway.
According to their website, winhealthplans.com, WINHealth of Cheyenne, Wyoming, has chosen not to participate in the individual 2016 Marketplace, to include the federal exchange. This decision was made and based on a recent announcement made by the federal government, due to changes regarding the risk corridor program.
The goal of risk corridor programs, according to the Centers for Medicare and Medicaid Services, or CMS, is to "support the Marketplace by providing insurers with additional protection against uncertainty in claims costs during the first three years of the Marketplace."
Issuers, whose premiums go past the claims amounts by a certain amount, would be reimbursed by the federal program. The temporary risk corridor program would provide payment to health insurance carriers depending on how closely the premiums they charge would cover their claims costs.
4.4 Million is the amount that would impact WINHealth financially, and was solely based on the federal governments decision. This decision has caused much uncertainty and has increased the risk for the individual plans, along with delayed payments and reimbursements from the federal government. This is why the insurance carrier has chosen not to participate in the 2016 Marketplace for individual plans.
Currently, subscribers will have coverage on individual plans through December 31, 2015, as long as monthly premiums are paid to date. Open enrollment for individual plans run from November 1, 2015 through December 15, 2015 for a plan effective date of January 1, 2016.
At this time, members will have to choose a plan through another insurance carrier, such as Blue Cross Blue Shield of Wyoming, or can look at other options at the federal governments website healthcare.gov or Enroll Wyoming.
For current WINHealth members who have questions concerning their plans, they may call their agent or a member services representative at 307-773-1300.