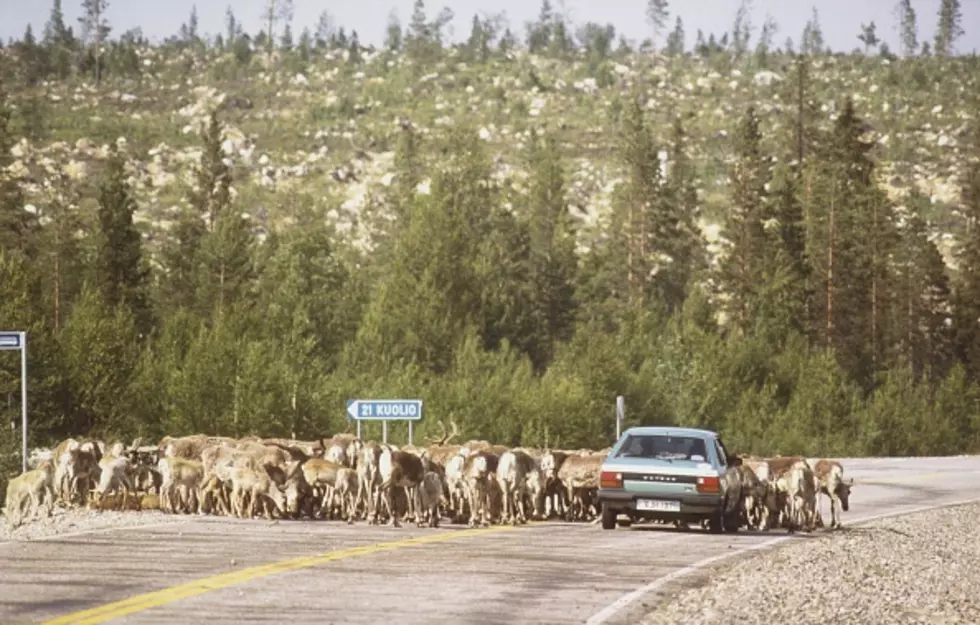 When Wild Herds Cross Wyoming Roads [VIDEOS]
ullstein bild via Getty Images
Can't stop them. Don't mind seeing them but it depends on how many they are. If you have someplace to go it is annoying. If there are just a few it's beautiful.
When Wyoming herds cross the road, everything stops but the herd.
Here are some of the best videos we could find.
2

I don't think it's the same herd, but it is just as big. The mountains in the background are a nice touch.

3

Big, bad, and in the way.

4

Go on, see if you can count them all.