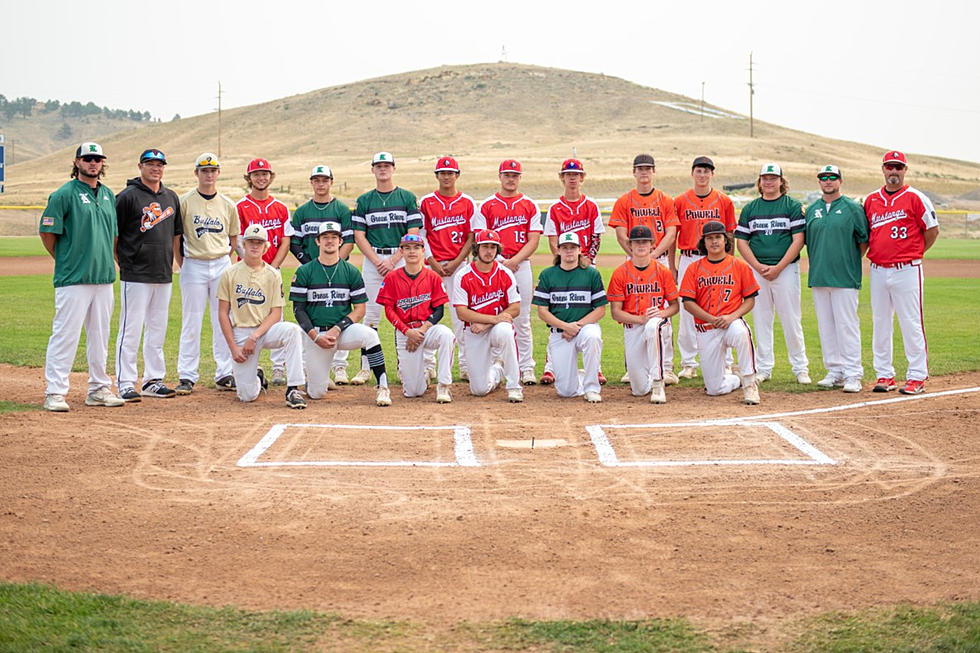 West Tops East, 10-7, at 'A' Legion Baseball All-Star Game
Courtesy: Stephanie Peterson
The West rallied past the East for a 10-7 victory in the first Wyoming Legion Baseball Class 'A' All-Star Game last Saturday in Douglas.
Taylor Jensen from Green River was named the game's MVP. He hit the go-ahead home run in the sixth for the West all-stars.
The East jumped out to a 4-0 lead in their first two at-bats. The West scored three in the second. After the East pulled ahead 6-3, the West tied it in the third.
Jensen's home run in the sixth put the West in front. They added two in the seventh and one in the eighth.
East got one back in the ninth, but their rally fell short.
The game featured 35 players from 10 of the Single-A programs around Wyoming. State champion Cody was not represented, as the Cubs are presently playing at the Northwest Class 'A' Regional Tournament (NWCART) in Anchorage, AK.
Jax Peterson of Green River won the home run derby. He hit five home runs in his ten swings.
WyoPreps would like to thank Stephanie Peterson for her assistance with this story and her photos from this event.
Just The Facts: Size Doesn't Matter For Wyoming's War Memorial Stadium
Did you know it would take the populations of
Gillette
(32,857),
Laramie
(32,381),
Rock Springs
(23,319),
Sheridan
(17,844) and Wright (1,200) to create a sellout inside Michigan's famed 107,601-seat
Big House
, the largest college football stadium in the nation?
For those of you not familiar with the
Cowboy State
, those are Wyoming's third through sixth most inhabited cities, along with the small mining town in Campbell County.
- Just The Facts: Size Doesn't Matter For Wyoming's War Memorial Stadium