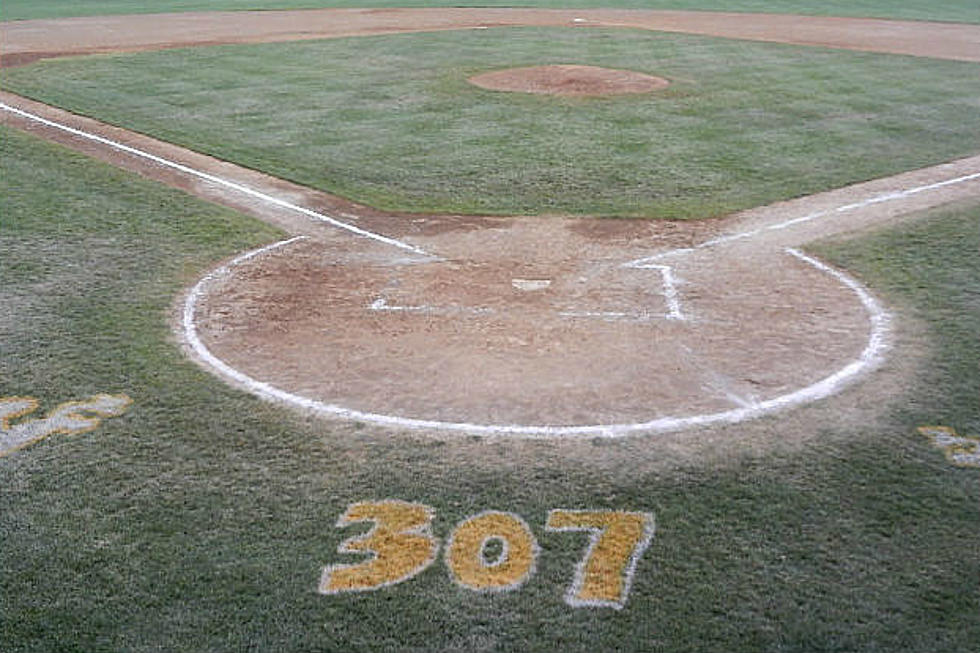 Final Wyoming American Legion Baseball Standings in 2021
WyoPreps.com
The 2021 American Legion Baseball season in Wyoming has been completed.
Cheyenne won the 'AA' state title for the 18th time in the last 21 seasons. Cody captured the 'A' state championship for the sixth time in the last eight seasons.
At the regional tournaments, both the Cheyenne Sixers and Gillette Roughriders went 1-2 at the ALB Northwest Regional Tournament in Gillette. Cody was 2-2 at the NWCART in Anchorage, AK.
Here are the final standings for the 2021 season. These reflect all games.
Teams are listed based upon their conference record first, then overall.
AA East: (Overall Record Listed First, Then Conference Record)
Cheyenne Post Six 69-19-1, 11-1
Laramie Rangers 41-25, 5-7
Sheridan Troopers 43-23, 5-7
Gillette Roughriders 50-36, 3-9
AA West:
Casper Oilers 47-26-1, 12-0
Evanston Outlaws 31-26, 6-6
Jackson Giants 16-44, 5-7
Rock Springs Stallions 13-44, 1-11
A Northeast:
Casper Drillers 26-20, 6-2
Riverton Raiders 16-19, 4-4
Douglas Cats 21-22, 2-6
A Southeast:
Wheatland Lobos 27-14, 7-1
Cheyenne Hawks 30-24, 4-4
Torrington Tigers 15-18, 1-7
A Northwest:
Cody Cubs 45-17, 8-0
Powell Pioneers 31-12, 3-5
Lovell Mustangs 20-24, 1-7
A Southwest:
Green River Knights 20-19, 8-0
Rawlins Generals 5-23, 3-5
Buffalo Bulls 2-25, 1-7
Best Rockies Lineup of All-Time