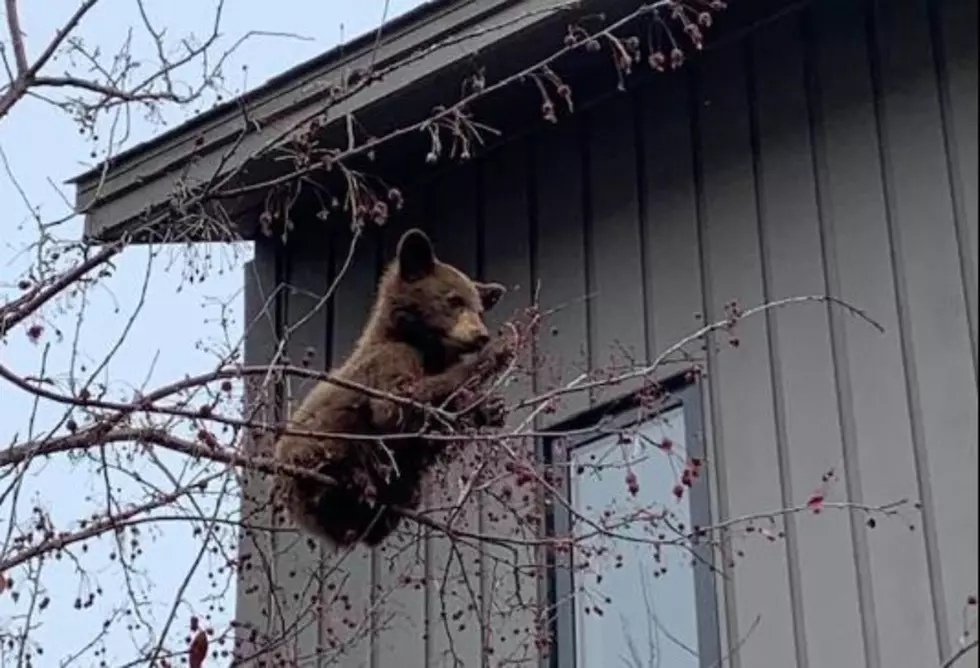 WATCH: Bear Cub Successfully Rescued From Tree In Jackson
Heide McBride via Facebook
A bear cub that had been separated from its mother and hanging out in a tree in Jackson was safely removed and taken to a rehab facility.
Heidi shared the video and the photo along with a message that read:
Update!! Our little furry friend who has made our backyard his home for the past few days, was tranquilized by Wyoming Game and Fish today. They determined that he has most likely been an orphan for awhile now since he was so small and malnourished and mama was nowhere to be found.
The good news is that they found a bear rehab facility in Idaho that had space for him to recover before he is hopefully returned the wild next spring.
A big thank you to Game and Fish for taking such good care of this little guy today! Sad to see him go, but happy to know that he is getting a belly full tonight!!❤️
We love the wildlife stories and videos that have a happy ending.