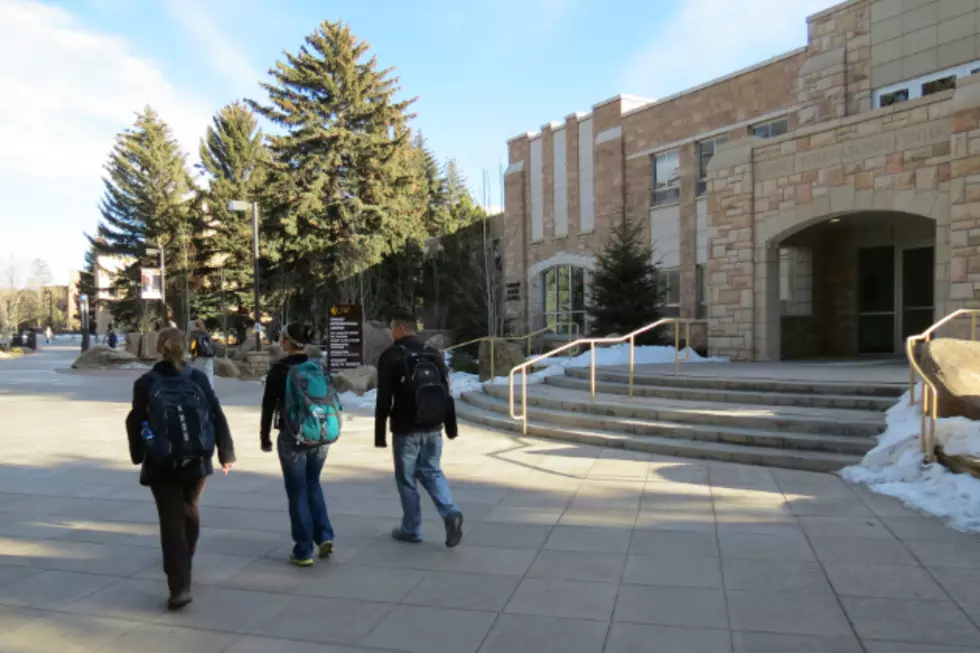 University of Wyoming Announces Spring 2018 Enrollment Increases
Townsquare Media
The university says 11,806 students were enrolled for the spring 2018 semester as of the 15th day of classes. That is up from 11,795 students enrolled at this time last year, with a nearly one percent increase on the Laramie campus.
Kyle Moore, UW's associate vice provost for enrollment management, says in a statement that the university is pleased with the progress.
"We are pleased that we have maintained the strong numbers of new students who we welcomed last fall, along with some new faces who arrived for the spring semester," Moore says in a statement. "More and more students are discovering the incredible value of a UW education, along with our commitment to each student's success."
The spring enrollment increase comes after a significant increase in enrollment in fall 2017 of new freshmen and transfer students. New freshmen enrollment jumped 9.3 percent in fall 2017 from the previous year and transfer student enrollment increased 12.3 percent – making a total 12,397 students enrolled in the fall. UW says spring enrollment usually decreases from the fall semester.
Increasing enrollment was one of the university's goals in the five year strategic plan approved by the UW Board of Trustees in July 2017.
More recently, the university has been looking at decreasing out of state tuition from about $15,480 to $9,500 to increase enrollment of out-of-state students. The trustees held a public comment session on the potential tuition changes during their meeting on Feb. 14.
The university also pointed to the fact that a the total number of student credit hours is up by 1.5 percent to 14,737 this spring, which UW says indicates progress in its efforts to encourage progress toward degree completion.