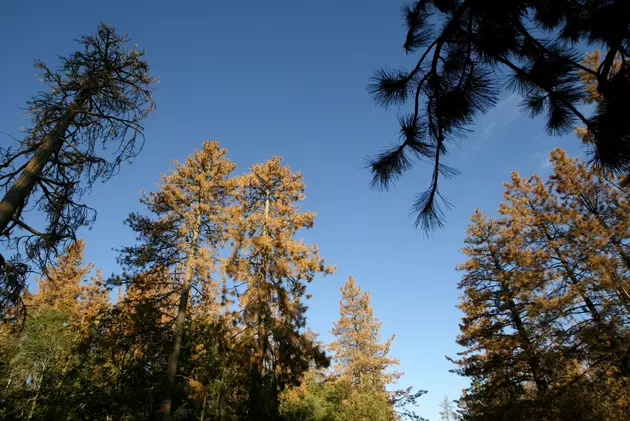 U.S. Considers Logging Project Along Scenic Wyoming Highway
David McNew, Getty Images
BILLINGS, Mont. (AP) — The U.S. Forest Service is considering allowing logging along a scenic highway leading to Yellowstone National Park to remove insect-infested trees and reduce fire danger.
The plan to cut timber in northwestern Wyoming near the Montana border would require the Forest Service to suspend its standards for preserving scenic views.
Logging would take place along a 9-mile stretch of Wyoming highway 296, called the Chief Joseph Scenic Highway. It would affect about 3 square miles of national forest land.
Western spruce budworms are killing trees near homes there. The Forest Service says that makes it harder to protect against wildfire.
Some researchers dispute the impact of insect-killed trees on wildfire.
The Forest Service is taking public comment on the plan until Dec. 14.