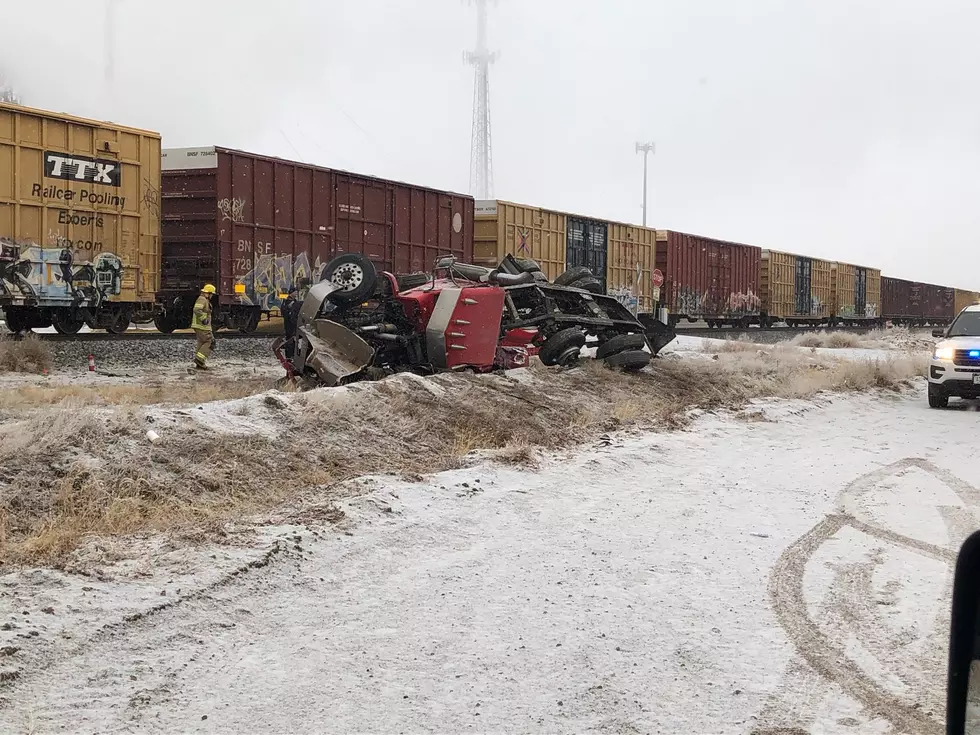 Train Hits Semi In Ault Closing Highway 14
Credit: Colorado State Patrol Facebook
Highway 14 in Ault is closed after a train collided with a semi, according to KDVR. CDOT states that the accident occurred at approximately 8:30 a.m. Thursday morning just east of US 85. The incident has prompted the closure of Highway 14 in both directions.
KDVR is reporting that there have been no injuries involved in this accident. The Colorado Department of Transportation is expecting Highway 14 to be closed for several hours in both directions while crews remove debris and clean up the scene.
If you happen to be traveling in this direction, you may encounter delays. Commuters should find an alternate route to avoid any delays in travel.
CDOT does say that 2,100 people are killed or seriously injured around tracks and trains annually. The most common issues happen at at-grade crossings.
By law, trains have the right away. CDOT considers avoiding a train collision as the responsibility of a driver, pedestrian, bicyclist or motorcyclist because trains can't stop on a dime. A train traveling at 55 mph requires a mile to stop.
Enter your number to get our free mobile app
Source: KDVR  
5 Most Dangerous Intersections in Fort Collins