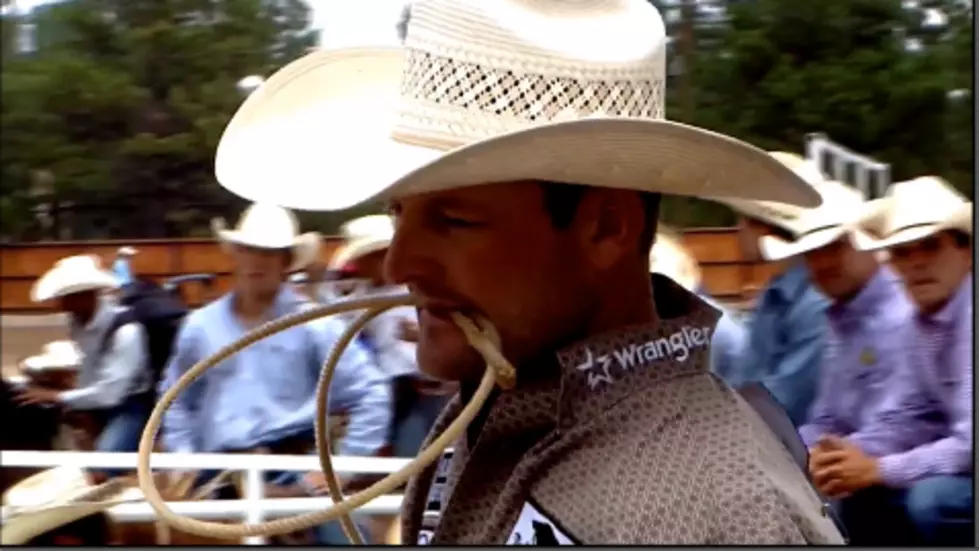 Top Rodeo Cowboys Take a Stand, Boycott Cheyenne Frontier Days
Chuck Coon, Townsquare Media
Some of the world's best calf ropers and steer wrestlers are boycotting this year's Daddy of 'em All because of the new, tournament style rodeo format.
"It takes money away from the cowboys," said tie-down roper Hunter Herrin of Apache, Oklahoma.  "The top guys that rodeo for a living don't want to put up with it."​
For timed events like Herrin's, slack will now become a qualifying round to make it into the rodeo performances.
Each performance will see event winners and money paid out, and the competition will start with a clean slate on Finals Sunday.
"There's no average at Cheyenne this year," said Herrin.  "They make you compete more for less money."
"If they feel they can do better somewhere else that's a decision they have to make," said Cheyenne Frontier Days Rodeo Chairman Chad Mathews.
"There are more checks available, which divides the money out a little more, but the purse is bigger," he added.  "Last year we had a $50,000 purse and this year's purse is $65,000."
Mathews says the new format not only provides instant gratification for the spectator, it levels the playing field.
"It's good for the little guy, it lets everybody compete," said Mathews.  "Calgary, Houston, San Antonio and The American have proven this tournament style works."
"This isn't what we want," said Herrin.  "I think they just thought, 'It's Cheyenne, they'll be there.'"
"We hope that the PRCA takes a look at this," he added.  "We don't see who it benefits or what it benefits."