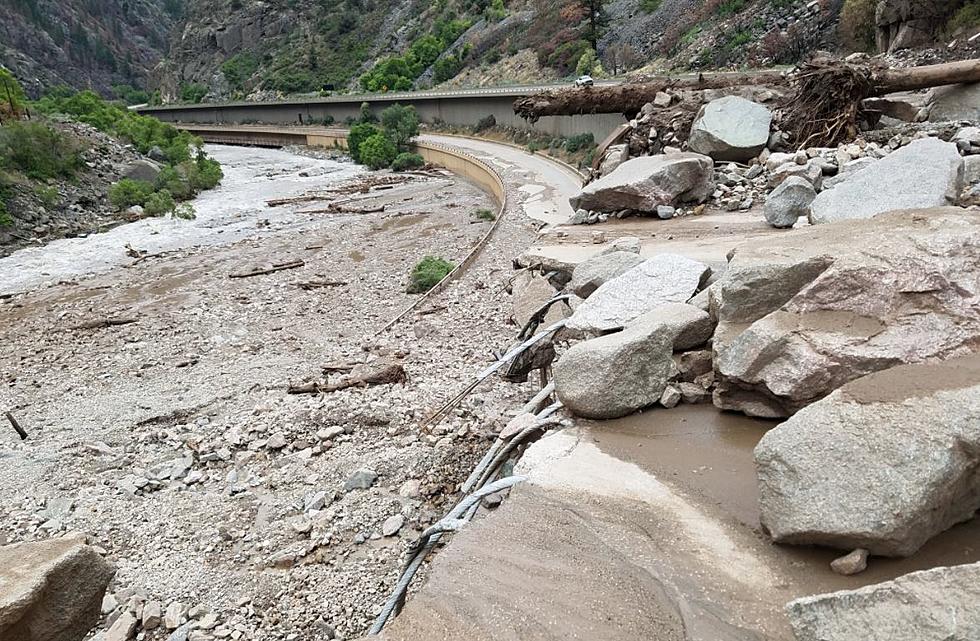 Tons Of Mud:135 Truckloads Of Mud Covers I-70 In Glenwood Canyon
Colorado Department of Transportation
If you've been trying to use I-70 through the mountains over the past few weeks, it's been a game of wait and see, and if you HAVE made that journey, it's been a white knuckler for many people because of the mudslides that have occurred throughout the Glenwood Canyon area.
All of the rain and moisture that has hit the burn scar areas from last year's fires have wreaked havoc and have completely halted traffic for those looking to get over the mountains via I-70.
According to Colorado Department of Transportation, as of Sunday, workers have hauled away 135 truckloads worth of mud and debris.
If you or someone you know is needing to travel and this closure is affecting things, here are your alternate route options:
If you're heading West: Motorists from the Denver metro area should exit Interstate70 at Exit 205 (Silverthorne) and travel north on Colorado Highway 9 towards Kremmling, the continue west on U.S. Highway 40 and south on CO-13 where they return to westbound I-70 at Rifle (Exit 90). 
If you're heading East: Use the above route in reverse.
Check out CDOT's travel center map HERE.
Crews plan to continue to work diligently throughout the days and nights to clear debris and drain standing water from the road, CDOT officials said. The amount of work obviously depends on the weather forecast and the chance for future flash flooding that bring risks of more mudslides.
16 Things A True Coloradan Would Never Do
9 Signs You Know You Are From Colorado