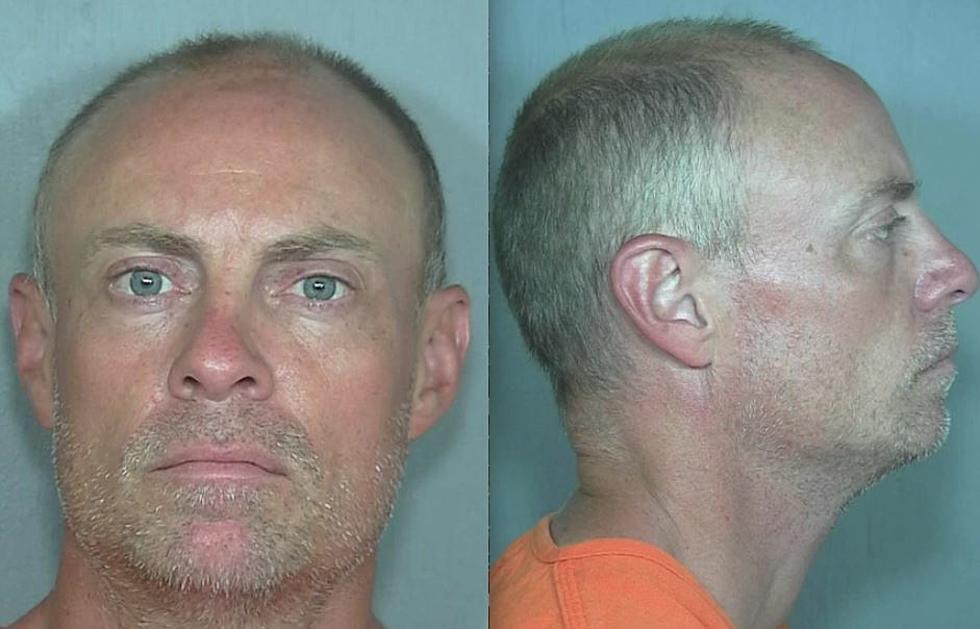 Man Suspected Of Stabbing Step-Dad Over Sprinklers In Evans
Weld County Sheriff's Office
A man is facing second degree assault and an attempted murder charge on his stepfather when an altercation allegedly occurred after an argument over sprinklers.
According to the Greeley Tribune, 44 year-old Clinton Piel, who was living with his mom and stepfather returned home one night and had a big argument with her husband (Clinton's stepfather) about sprinklers. The argument quickly escalated into something more violent, according to the report, as Piel allegedly grabbed a steak knife and thrusted it downwards into his step father's shoulder, withdrew the knife and then acted as if he was going to stab him again. The couple fled the scene after the stabbing.
According to arrest records in a statement given to authorities, Clinton's mother believes that he was going for her husband's neck but just had bad aim and missed.
Mark Nelson, the suspect's stepfather told authorities that he thinks his stepson was indeed trying to kill him...over sprinklers.
When the knife was found by officers in the kitchen, it was covered in blood with a blood stain on the blade that traveled three inches from the tip to the handle. (THAT'S gonna leave a nasty mark)
Thankfully, Nelson is going to be OK, but what a terrifying ordeal to go through with anyone but especially a stepchild, and over something as small as sprinklers.
The suspect was eventually located hiding under his mother's back patio where he was arrested.
Piel faces charges for the attempted second-degree murder of Mark Nelson, along with a second-degree assault charge. He has a disposition hearing 3 p.m. Oct. 20 in Weld District Court.
6 Infamous Inmates of Colorado's Supermax Prison
Colorado's Safest Cities