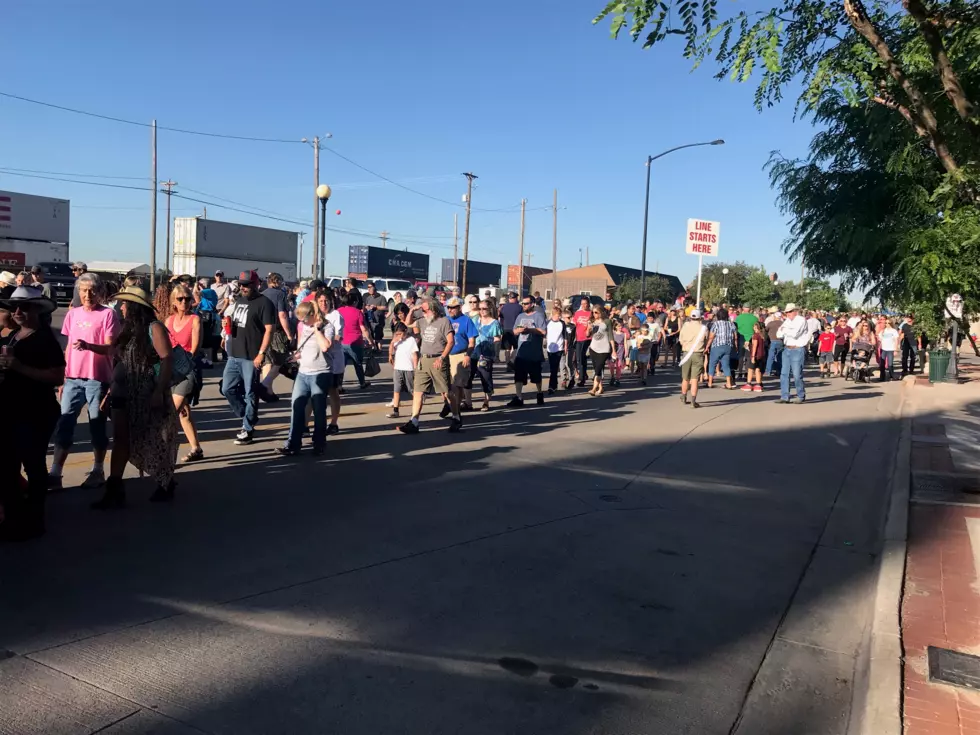 Thousands Enjoy Pancakes At Final Cheyenne 2023 CFD Breakfast
Doug Randall, Townsquare Media
Over 5,000 people enjoyed free pancakes on Friday morning at the Cheyenne Depot Plaza during the third and final Cheyenne Frontier Days Pancake Breakfast of 2023.
Lisa Trimble of the Cheyenne Kiwanis Club told Townsquare Media on Friday morning that 5,899 breakfasts were served. That brings the total for the three such breakfasts in 20223 to 18,598 people. The pancake breakfasts are a long-time CFD tradition and are jointly presented by the Kiwanis and Cheyenne Frontier Days.
Besides being a freebie for CFD week, the breakfasts also give the opportunity to practice how large numbers of people might be fed in Cheyenne in case of an emergency.
The fourth and final Cheyenne Frontier Days Grand Parade of 2023 is slated for Saturday morning in downtown Cheyenne. Here is a map of the parade route:
20 Overpriced Items That Wyomingites Love, Yet Still Pay For