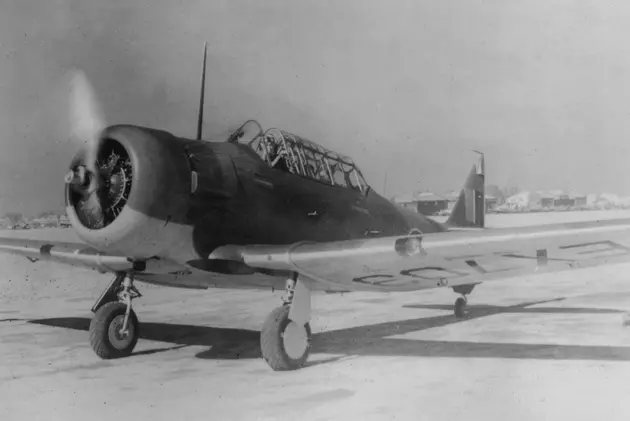 The Only Town In Wyoming That Was Built On Top Of An Airport
Keystone, Getty Images
Over 2,000 people now live in the town called Bar Nunn. This town got its beginnings when it was built on top of Wardwell Field Airport and how it was done is fascinating.
Wardwell Field Airport was built in 1927 and covered 640 acres in Natrona County. In 1929, the airport was named after Major Doyan Wardwell, who was an earlier developer of the airport and who died in a plane crash there.
When the airport opened, a local newspaper announced, "Casper's new $125,000 airport will be dedicated Sunday at Wardwell Field."
In 1952, the airport found a new home. The county airport was moved to the old Casper Army Airfield and what was known as the Wardwell Field Airport was sold to a man by the name of Romie Nunn, also known as "The Runway Rancher," for $20,500.
Mr. Nunn's desire was to make the area the 'horse center of the Rockies' and sold all but 10 lots in 1972. This was a place where weekly rodeos and horse shows and used the old hanger as an arena to do this.
Eventually, Nunn would parcel out the land for parks, schools, churches and businesses and used some of the old runways for streets.
In 1982, the land was officially named Bar Nunn, after its founder Romie Nunn. The community continues to grow to this day.