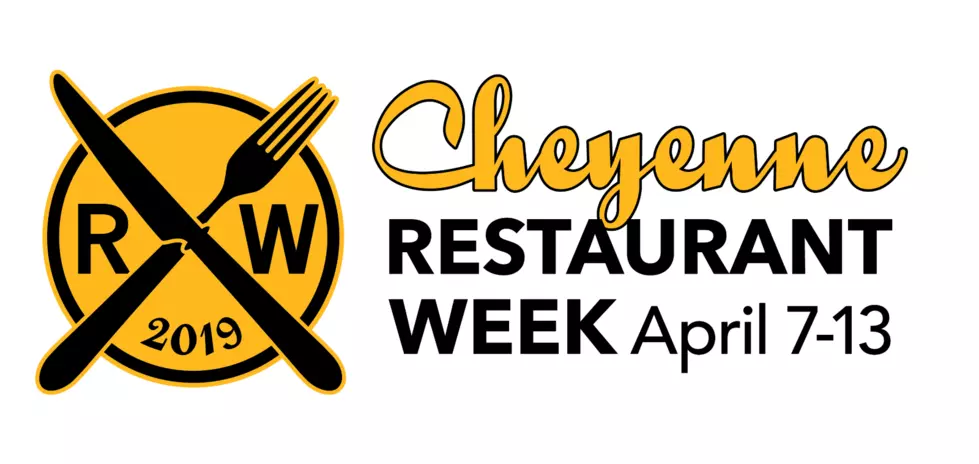 The Best Dining Deals For 2019 Cheyenne Restaurant Week
Visit Cheyenne
Cheyenne Restaurant Week returns April 7th through 13th. Over 30 local eateries will participate in the annual event, which is now in its fifth year. Here are some of the sweetest deals cooking in the Capital City.
The Bunkhouse Bar and Grill has prime rib on the menu, served with baked potato, soup or salad, dinner rolls and dessert for $20.
Dad's Donuts on South Greeley Highway is celebrating Restuarant Week with a sweet deal, one dozen donuts for $5.
The Crooked Cup on Carey Avenue will serve breakfast burritos and a cup of coffee for $5.
The Luxury Diner is cooking up two specials, two breakfast entrees for $15 or two lunch entrees with soft drinks for $20.
The Office Bar and Grill on Pershing has a three-course Prix Fixe dinner option for $30.
Tasty Bones BBQ is closing in May, but they're going out with a bang, offering a full rack of ribs, two sides, and a soft drink for $20 during Restaurant Week.
Across the street at Tortilleria La Pas, they're cooking up $1 tacos.
The Warren-Neagle Mansion is hosting a special Restaurant Week tea party on Friday, April 19th, with a cost of $15 per person.
Wyoming's Rib & Chop House is bringing back their Surf-N-Turf special, with New York strip steak, shrimp, soup or salad, side dish, and dessert for $35.
Local food trucks are celebrating Restaurant Week too. Pufkins will be parked downtown at the West Edge Collective on 707 West Lincolnway and will be baking six "pufkin" pastries for $10.
And, since beer is technically a food, Freedom's Edge Brewing Company will be pouring two-10 oz. beers for $5 next week.
Click here for a full list of local businesses participating in Cheyenne Restaurant Week.