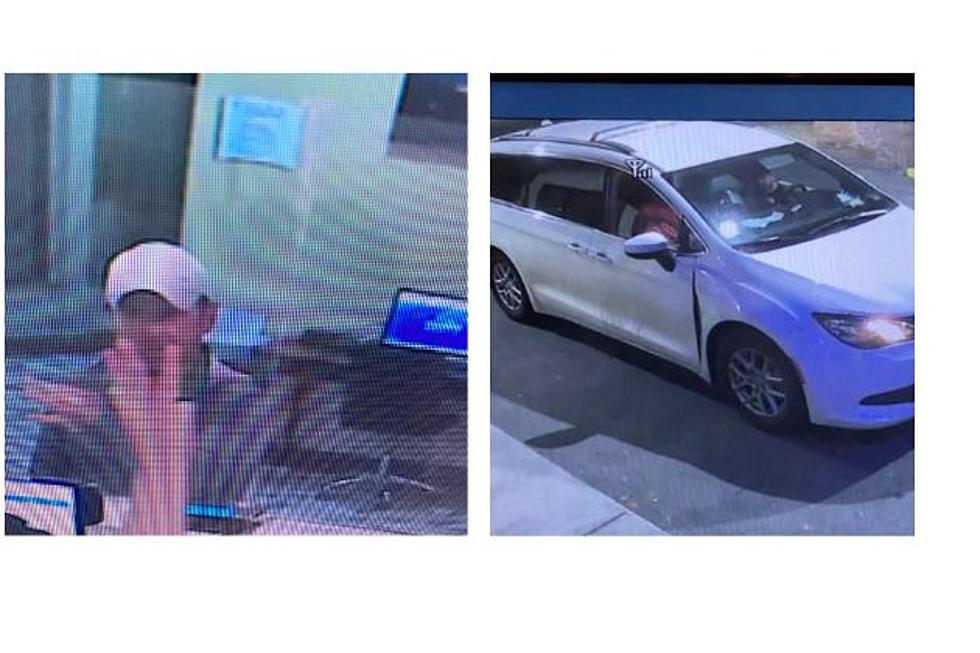 Suspect Sought In Weld County Hotel Assault Case
Canva/Weld County Sheriff's Office
The Weld County Sheriff's Office is asking for the public's help in identifying a suspect in a recent assault at a Del Camino Hotel.
That's according to a post on the Weld County Sheriff's Office Facebook page. According to the post, the man shown in the above photo allegedly assaulted someone yesterday [March 22] at the Del Camino Quality Inn.
He's described as a white/Hispanic male wearing a white hat and a gray, long sleeve shirt.
He left the scene in the white van shown above, which has passenger side door damage on the front quarter panel where the door hinges at the seam. Anyone with information on the suspect or the assault is being asked to contact Deputy, AJ Hastings at: ahastings@weld.gov.
The post goes on to say "Anyone with information regarding this or any other crime is asked to call the Weld County Sheriff's Office at (970) 356-4015 or Northern Colorado Crime Stoppers at 1-800-222-TIPS (8477). Tips can also be submitted through the Crime Stoppers website at www.crimeshurt.com. Those submitting tips through Crime Stoppers that lead to the arrest and filing of charges on a suspect(s) may be eligible for a cash reward."
RANKED: Here Are the 63 Smartest Dog Breeds
Does your loyal pup's breed make the list? Read on to see if you'll be bragging to the neighbors about your dog's intellectual prowess the next time you take your fur baby out for a walk. Don't worry: Even if your dog's breed doesn't land on the list, that doesn't mean he's not a good boy--some traits simply can't be measured.