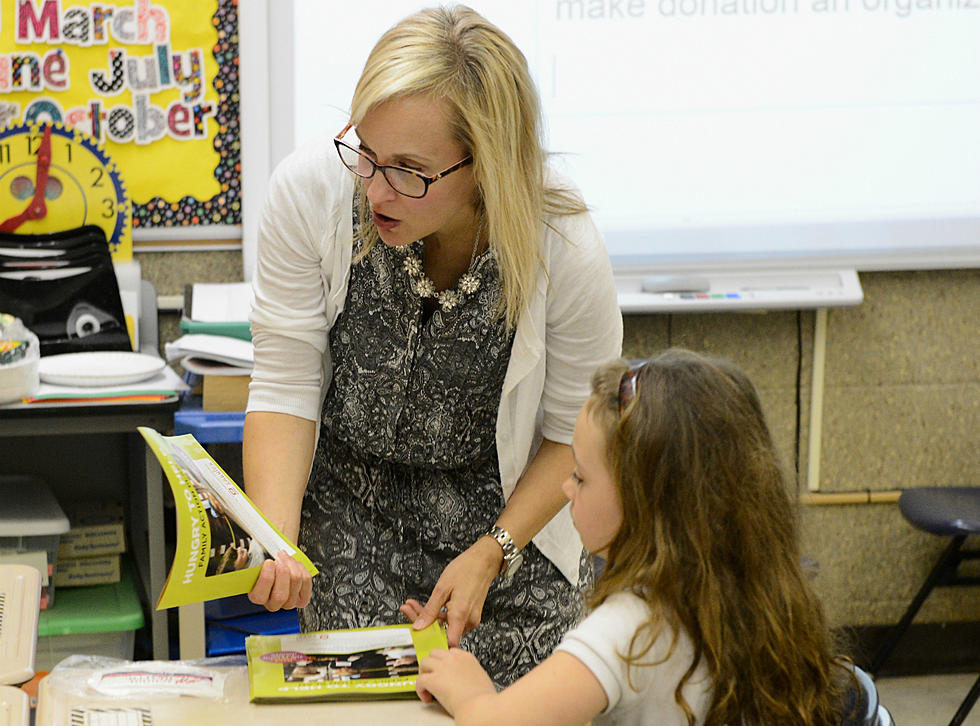 Study Ranks Wyoming The 4th Best State For Teachers
Duane Prokop, Getty Images for Feeding America
Wyoming is one of the best states for teachers, according to a new study ranking public schools around the country based on salaries, staff turnover, student-to-teacher ratios, and spending per student.
Wyoming ranked fourth in the nationwide study, trailing North Dakota, New Jersey, and Pennsylvania. The Cowboy State has the highest average starting salary for teachers adjusted for cost of living. Wyoming ranked sixth for the highest teacher to student ratio, seventh for public school funding per student, tenth for the overall quality of the public school system, and 14th for the average annual salary among tenured teachers. Wyoming also has one of the lowest rates of staff turnover, which makes it the fifth-most competitive state for teaching jobs.
Around the region, Colorado was ranked one of the worst states for teachers, finishing 40th in the nationwide study. Utah is one of the best, ranking 9th overall. Idaho ranked 16th, with Nebraska, South Dakota, and Montana ranking 26th, 27th, and 29th, respectively.
Arizona ranked last in the study, ranking near the bottom for salaries and academic environment. New Hampshire, Hawaii, Louisiana, and West Virginia rounded out the five worst states for teachers.