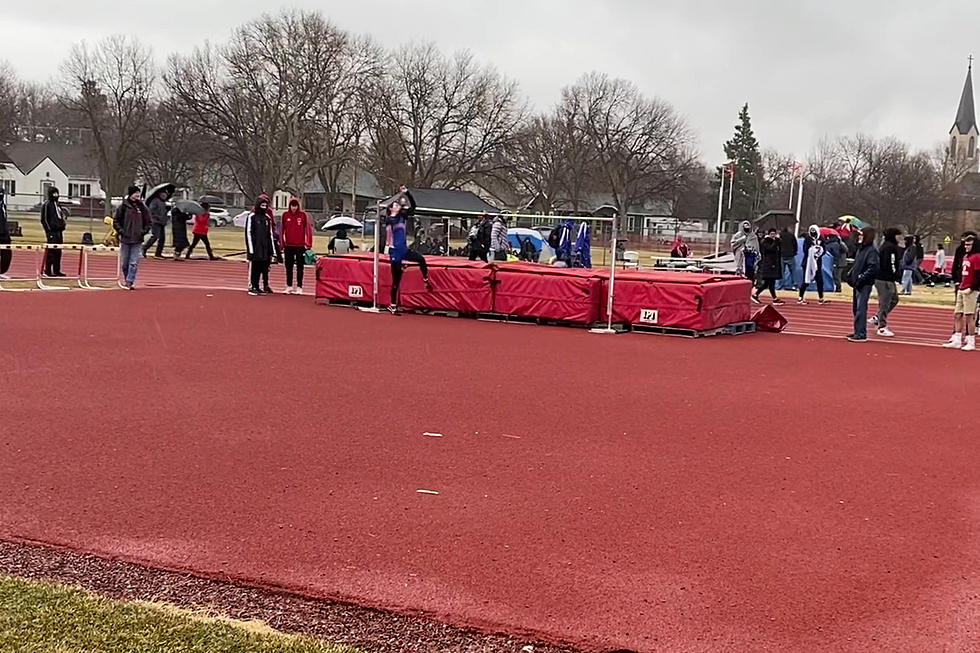 Spring Fan Photos or Video of Wyoming Prep Athletes
Courtesy: Jamie Townsend
The spring high school sports season is underway, and all of us are thankful it's here, especially after not having it a year ago.
Soccer, softball, and track are all underway, though the weather interfered at the start of the season in southeastern Wyoming.
Fans, if you're heading out to an event, we would love to have you share your photos and videos throughout the spring season, or anytime for that fact.
Congratulations to Douglas senior Kamdynn Townsend, who broke the school record in the high jump at last Friday's Binfield Invitational in Scottsbluff, NE. Townsend, with a light, cold rain falling, cleared the bar at a height of 5'5. The senior stands only 5'6 in height. Here's a video courtesy of Jamie Townsend.
From the Laura Chord Memorial Invite in Newcastle last week, two fan photos were sent to WyoPreps from Marsha Barritt. The first is of the 4x100 meter relay team that has already qualified for the state meet in May. The four members are Brayden Bruce, Jess Claycomb, Luca Brooks, and Reece Barritt. The second is Brooks, a junior, who qualified for the state track meet and took first place in the long jump. This was his first-ever attempt in the long jump.
If you're out and about at high school spring sporting events, feel free to send WyoPreps photos or video. You can submit them through our WyoPreps mobile app or on our WyoPreps website.
LOOK: 15 Discontinued McDonald's Menu Items