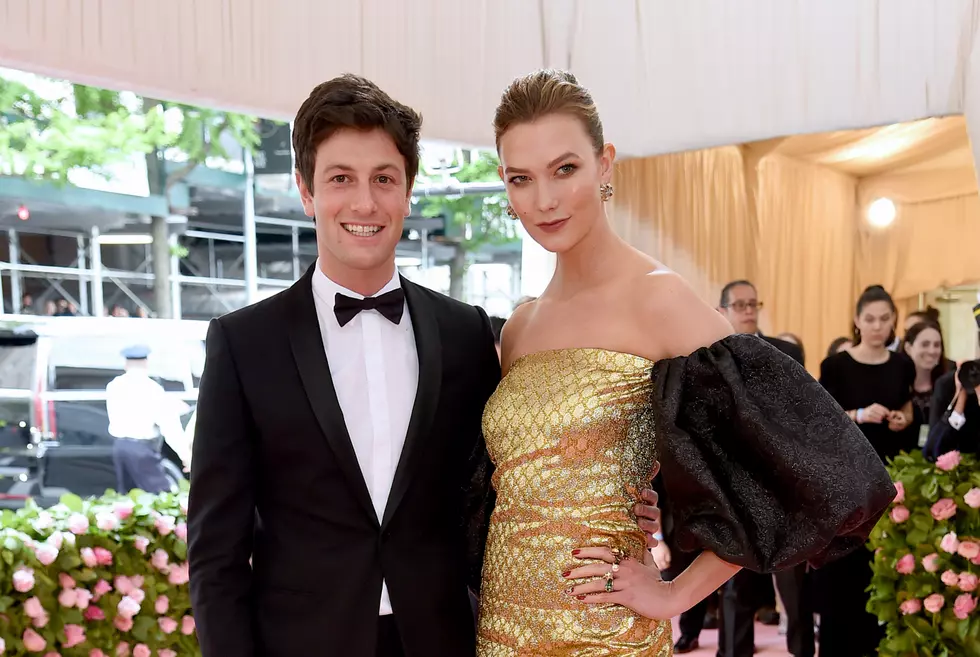 Saratoga Resort Hosts The Latest Wyoming Celebrity Wedding
Jamie McCarthy, Getty Images
The Kushner family really loves the Brush Creek Ranch in Saratoga. After celebrating Passover in the Snowy Range for the past two years, Joshua Kushner, the younger brother of White House advisor Jared, returned to Wyoming on Saturday for his second wedding ceremony with supermodel bride Karlie Kloss.
The guest list for the Kushner-Kloss party included another celebrity couple, actor Orlando Bloom and his fiance, musician Katy Perry. It wasn't the first star-studded affair for the five-star Wyoming resort. In 2015, actress Allison Williams and husband Ricky Van Veen tied the knot at Brush Creek. The bride, known best for her role on the HBO series "Girls", was given away by her father, longtime NBC News anchor Brian Williams, while Tom Hanks served as the wedding minister.
Wyoming is also a popular place for celebrity honeymoons. In 2012, several tabloids reported that the pop star Justin Timberlake and movie star Jessica Biel secretly tied the knot at a private ceremony near Jackson. Turns out, the couple had already secretly wed at a ceremony in Italy and came to Wyoming to celebrate their recent union with friends and family. Actress Cameron Diaz and her husband, rock star Benji Madden, honeymooned in Jackson after their wedding in 2015.
Perhaps the most famous celebrity wedding in Wyoming history took place on March 7, 1876, when legendary gunslinger 'Wild' Bill Hickok and Agnes Thatcher Lake tied the knot at a house in Cheyenne. At the time, the bride was nearly as famous as her infamous new groom. A tightrope walker and lion handler, Lake was regarded among the best circus performers in the country.
Cheyenne also hosted the wedding of author Ernest Hemmingway, who married his third wife, New York Times reporter Martha Gellhorn November 21, 1940, at the Justice of the Peace office in Cheyenne. Their reception was held at the Cheyenne Depot and was later depicted in the 2012 HBO movie "Hemingway and Gellhorn".
Hollywood legend Steve McQueen and actress Alli McGraw were also married in Cheyenne. After meeting in the 1972 movie "The Getaway", the two stars wed at Holliday Park in Cheyenne on August 31, 1973. McQueen was in Wyoming researching the notorious bounty hunter Tom Horn, who he later portrayed on the big screen. MacGraw and McQueen first discussed marriage during their trip to Cheyenne, then McQueen reportedly found a Justice of the Peace in the local phone book and the couple married the next day.