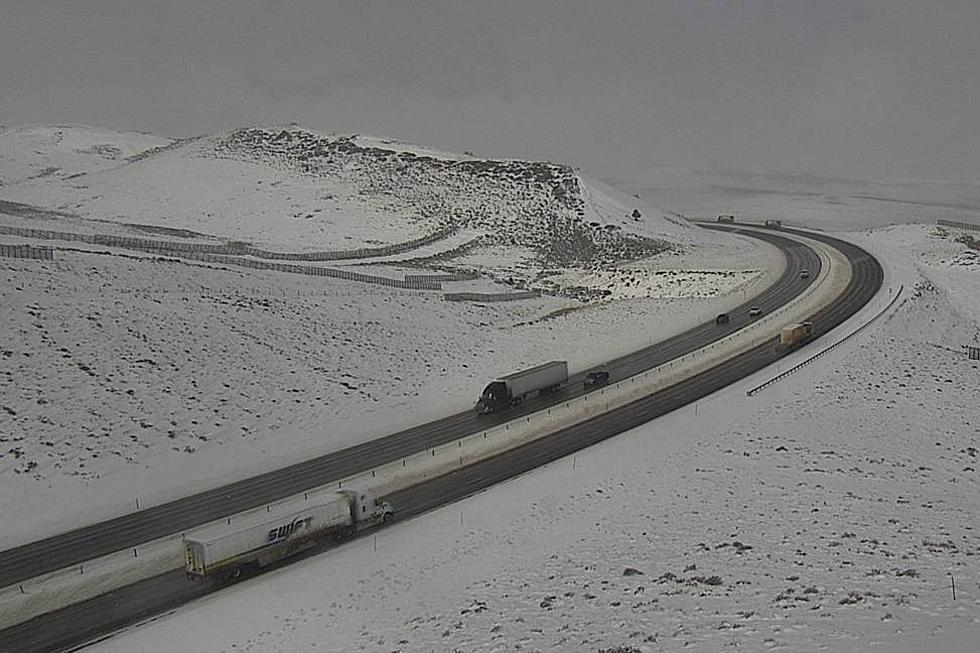 Project Underway to Make Stretch of I-80 Safer for Winter Travel
wyoroad.info
A multi-year project is underway to make Interstate 80 between Rawlins and Laramie safer for winter travel.
The Wyoming Department of Transportation's I-80 Winter Freight Project, which began in October 2020, will add nearly 200 new truck parking spaces at Fort Steele (exit 228) and Quealy Dome (exit 290).
"(This will) relieve the strain on nearby towns during closures and help meter traffic back onto the interstate when roads reopen," said WYDOT spokesman Doug McGee.
McGee says new climbing lanes will also be installed over Halleck Ridge and near Cooper Cove, which will aid in traffic flow.
"The ultimate goal (is to) reduce crashes and closures," said McGee.
The $35 million project, $20 million of which is being funded by a federal BUILD grant, is expected to be completed by October 2022.
---
READ MORE:
Pictures From Wyoming Snowpocalypse 2021
After two days and 30-odd inches of sow, southeast Wyoming was left buried. An in the grand tradition of every generation since the invention of the camera, we took pictures of the snow.
The Blizzard of March 2021 covered up our driveways, fences, and in some cases porches. It trapped up in our homes and canceled our plans.
Here's a quick look around the Cheyenne area from Sunday (March 14) and Monday (March 15).