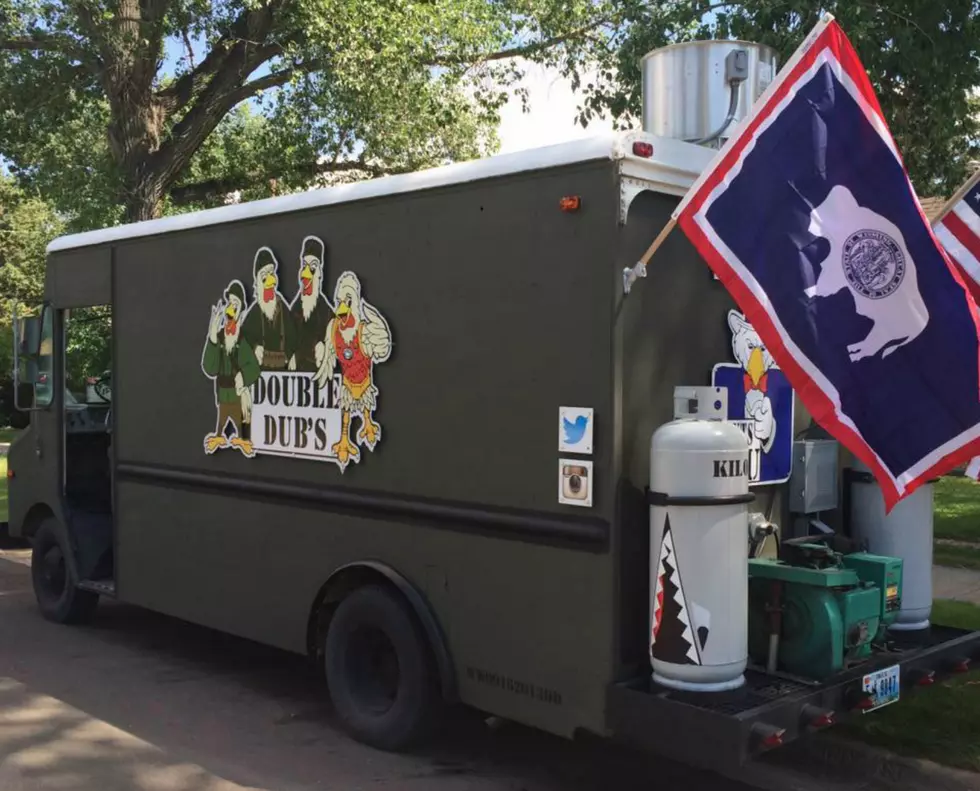 Laramie Food Truck Competes In The 'Super Bowl Of Chicken Wings'
Courtesy of Weitzel's Wings aka Double Dub's
Double Dub's food truck has been a Laramie favorite since it hit the streets in 2014. With some help from his old friend Josh Allen, Double Dub's owner Trent Weitzel is in Buffalo, N.Y. this week, competing at the National Buffalo Chicken Wing Festival.
"It's my biggest dream. I've been talking about it for about five years, ever since I started the cooking chicken wings," Weitzel told Buffalo News. "It's a really big deal for me."
Weitzel was a longtime diving coach at Laramie High School who began as a backyard BBQ enthusiast before turning his hobby into a full-time job. After Trent and his wife Carrie launched their double-decker food truck five years ago, they earned a loyal following from locals, including former University of Wyoming quarterback Josh Allen.
Weitzel had unsuccessfully applied to be part of the festival for several years. When event organizers got a personal endorsement from the Buffalo Bills star QB, they invited Double Dub's to compete at the "Super Bowl of Chicken Wings".
"This is my guy from back in Laramie," Allen told reporters. "I can vouch for his wings. I know Buffalo takes its wings very seriously up here, and so does my guy back in Laramie."
Weitzel will be serving his signature "Spicy Blue" wings at the festival along with a habanero-mustard sauce and a lime-pepper spice rub. He's also got a batch of spicy blue wings waiting for his old friend.
"Those (are) still maybe my favorite wings of all time," Allen said. "Heck yeah, I'm gonna try to go."