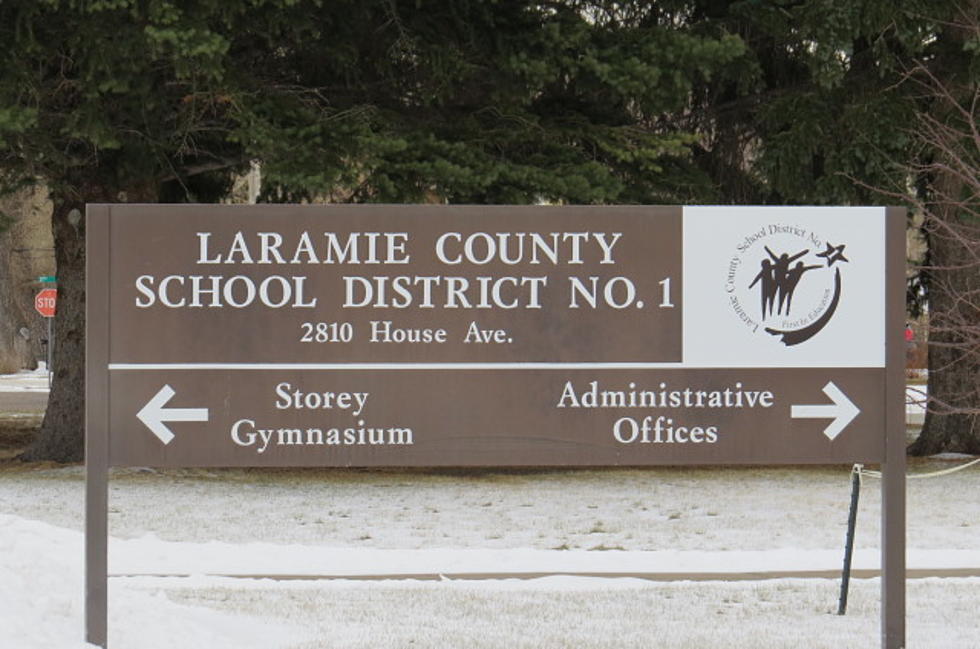 Laramie County School District#1 Closing Buildings Wednesday At Noon
Amy Richards, Townsquare Media
Laramie County School District#1 has announced it will be closing all district buildings at noon on Wednesday due to a blast of extreme wind chills that are forecast to hit the area late Wednesday and Thursday. The district issued the following statement on Tuesday morning:
At Laramie County School District 1, the safety of our students and staff is our top priority. Due to predicted inclement weather and dangerous wind chills, all LCSD1 schools and facilities will close tomorrow, Wednesday, Dec. 21, at noon. All activities such as practices, camps and tutoring sessions, are cancelled. Please do not send students or athletes to practice as our buildings will be locked. The district will reopen its facilities on Tuesday, Dec. 27. 
In  a follow up note, Quast said some activities will be affected by the building closure:
"They were closed to the public but open intermittently for practices and things like Winter Break tutoring. So we're cancelling all activities from noon tomorrow through Monday, Dec. 26."
The Cheyenne Office of the National Weather Service says low temperatures in the -20  degree range or colder will combine with strong winds to create dangerously cold wind chills on Wednesday and Thursday.
See Inside Broncos QB Russell Wilson's $28 Million Dollar Mansion