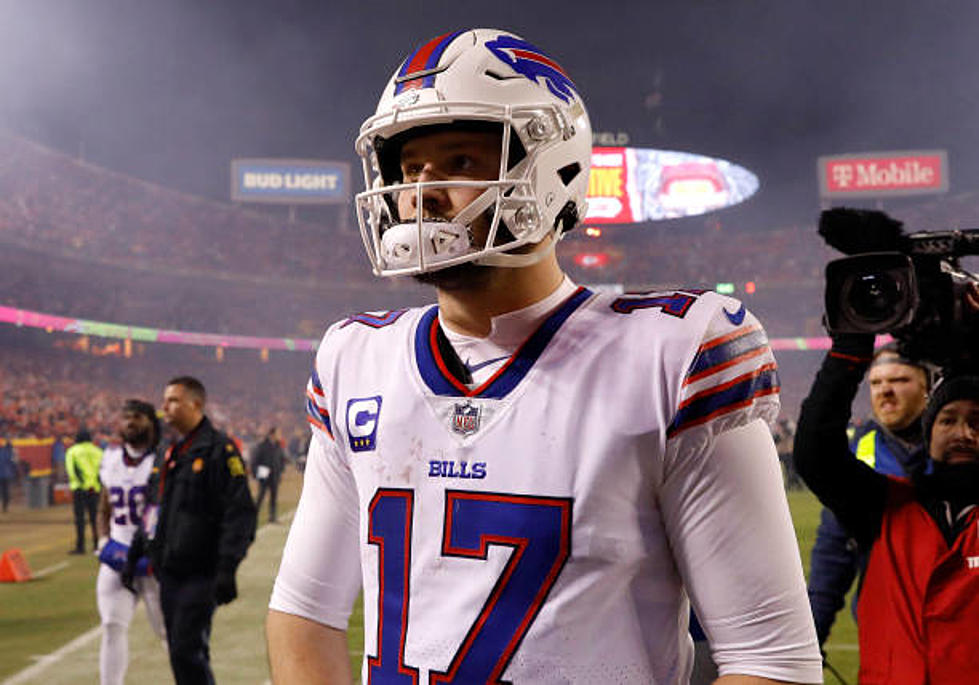 Josh Allen Defends Tee Higgins: "People Should Not Be Attacking Him Whatsoever"
Getty Images
Former University of Wyoming standout and Current Buffalo Bills Quarterback Josh Allen, along with the rest of the Bills, have been through a tumultuous week after Monday night's football game against the Cincinnati Bengals.
During the game, Bills safety Damar Hamlin tackled Bengals wide receiver Tee Higgins and, after the tackle, Hamlin stood up and then immediately fell back onto the field, suffering from a cardiac arrest.
It was a scary scene, in which an ambulance and stretcher immediately arrived onto the field while Hamlin's teammates surrounded him, shielding him from the crowd of onlookers. First responders performed CPR and Hamlin was taken to the University of Cincinnati Medical Center.
Fans and fellow players alike waited with baited breath to find out of Hamlin would be okay.
And, we are happy to report, he is.
CNN and other media outlets reported that Hamlin is "neurologically sound and is moving his hands and feet, doctors said Thursday [in] news that has drawn relief and joy from supporters nationwide days after the 24-year-old's in-game cardiac arrest."
The best part? As soon as Hamlin woke up, he scribbled the words "Did we win?" on a clipboard.
It was a welcome relief for all those familiar with the situation, especially for his fellow Bills.
The Bills gave a press conference on Thursday, led by Allen and Coach Sean McDermott.
Towards the end of the conference, Allen made it a point to speak about Tee Higgins.
"I do want to say one more thing," Allen said. "I haven't reached out to Tee, but I hope that he got some relief today. I don't know; I saw some stuff on Twitter and people should not be attacking him, whatsoever. And I'm glad that Damar's family came out and said that. And hopefully he found some relief today because, again, that's a football play. And I hope that he doesn't hold that upon himself, because there's nothing else that he could have done in that situation."
Many people on Twitter have said that it was a class move, from a classy man.
LOOK: Things from the year you were born that don't exist anymore
The iconic (and at times silly) toys, technologies, and electronics have been usurped since their grand entrance, either by advances in technology or breakthroughs in common sense.
See how many things on this list
trigger childhood memories—and which ones were here and gone so fast you missed them entirely.