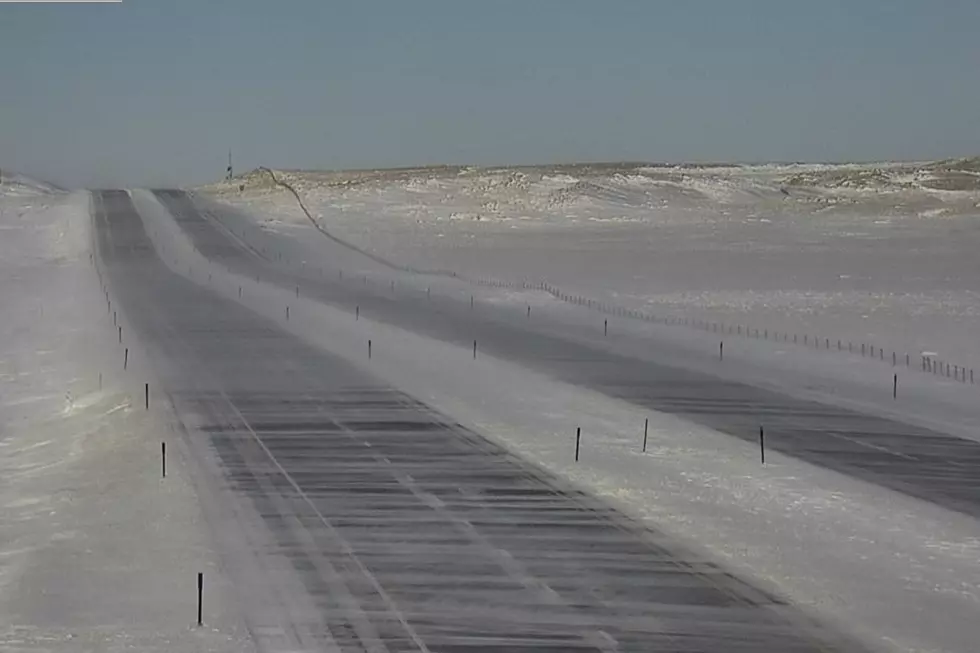 It Could Be Wednesday Afternoon Before I-25 in Southeast Wyoming Reopens
wyoroad.info
The Wyoming Department of Transportation says it could be as late as 2 p.m. Wednesday, Feb. 1, before Interstate 25 in southeast Wyoming reopens.
Currently, both lanes between Cheyenne and Wheatland and the southbound lanes between Wheatland and Glendo are closed due to winter conditions.
The southbound lanes between Glendo and Orin Junction are closed due to rolling closure.
As of 2 p.m., WYDOT estimated it would take crews 22 to 24 hours to get the roughly 110-mile stretch back open.
"Ground blizzards, high wind, and reduced visibility will impact all of southeast Wyoming today," WYDOT District 1 said in a Facebook post.
Travelers are encouraged to call 511 or visit wyoroad.info for up-to-the-minute road closure and road condition information, and to take alternate routes if possible.
WYDOT Urges 'Don't Crowd the Plow!' After 67 Plows Hit in 3 Years