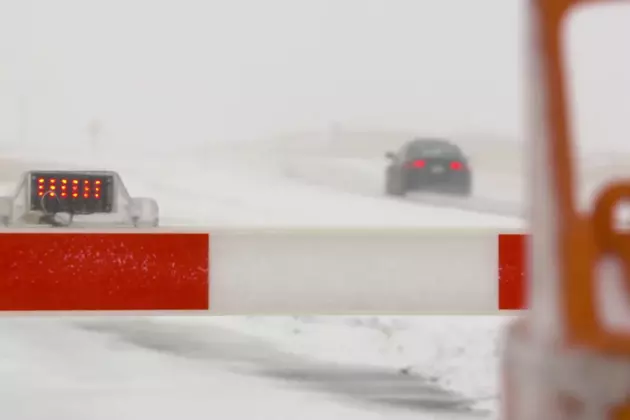 It Could Be Late This Afternoon Before I-80 in Wyoming Reopens
Wyoming Department of Transportation
It could be late this afternoon before Interstate 80 in Wyoming reopens, according to the Wyoming Department of Transportation.
At this time, the eastbound lanes are closed from Evanston to Rock Springs due to rolling closure, both lanes are closed between Rock Springs and Cheyenne due to winter conditions, and the eastbound lanes are closed from Archer to the Nebraska state line due to winter conditions and crashes.
As of 10 a.m. Wednesday, WYDOT estimated it would take crews six to eight hours to get the 255-mile stretch between Rock Springs and Cheyenne back open.
It's unknown when the eastbound lanes between Archer and the Nebraska state line may reopen.
Drivers are encouraged to call 511 or go to wyoroad.info for the latest road conditions and closure information.
RELATED:
5 Things You Should Do If You Hate Driving In The Snow
There are many reasons to hate driving in the snow.
Snow creates a high potential for dangerous road conditions, produces less-than-decent drivers (who probably aren't decent drivers, to begin with - but that's a conversation for another time), often adds travel time to your trip - the list goes on.
Maybe you don't mind driving in the snow, maybe it doesn't even phase you when it snows (can't relate) - BUT if you need to be out and about on a snow day and you hate driving in the snow, here are five things you could try - or should try - do to, essentially cope with the fact that you can't stop mother nature from bringing snow to Colorado.
Wyoming Winter Emergency Kit
20+ WORST Parts of Wyoming Winter
Wyoming winters aren't for the faint-hearted. But what are the worst parts?