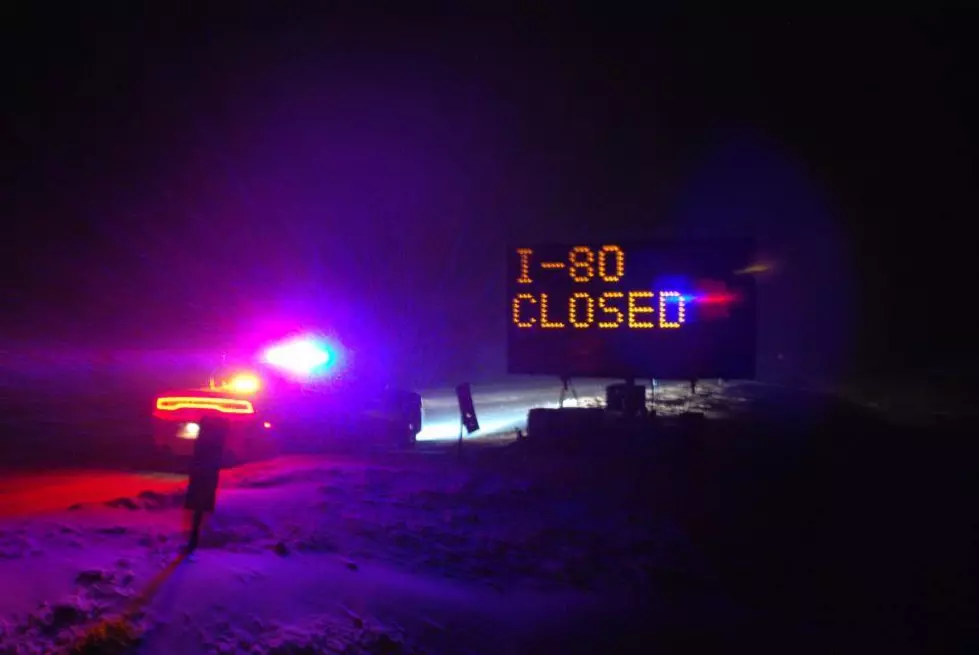 UPDATE: Interstate 80 Now Open Between Cheyenne And Laramie
Wyoming Highway Patrol
Update 8:40 a.m. WYDOT is reporting that Interstate 80 between Cheyenne and Laramie is now open.
Original Post: Interstate 80 was closed between Cheyenne and Laramie at the last report due to a winter storm.
That's according to the WYDOT Road and Travel website. As of 5 a.m., the road was expected to be closed between three and five hours.
There were no other closures reported on I-80 or I-25 in Wyoming, although portions of I-80 west of Laramie were reporting slick conditions with snowfall and poor visibility.
Most Extreme October Weather In Cheyenne
A look back at some of October's wildest weather