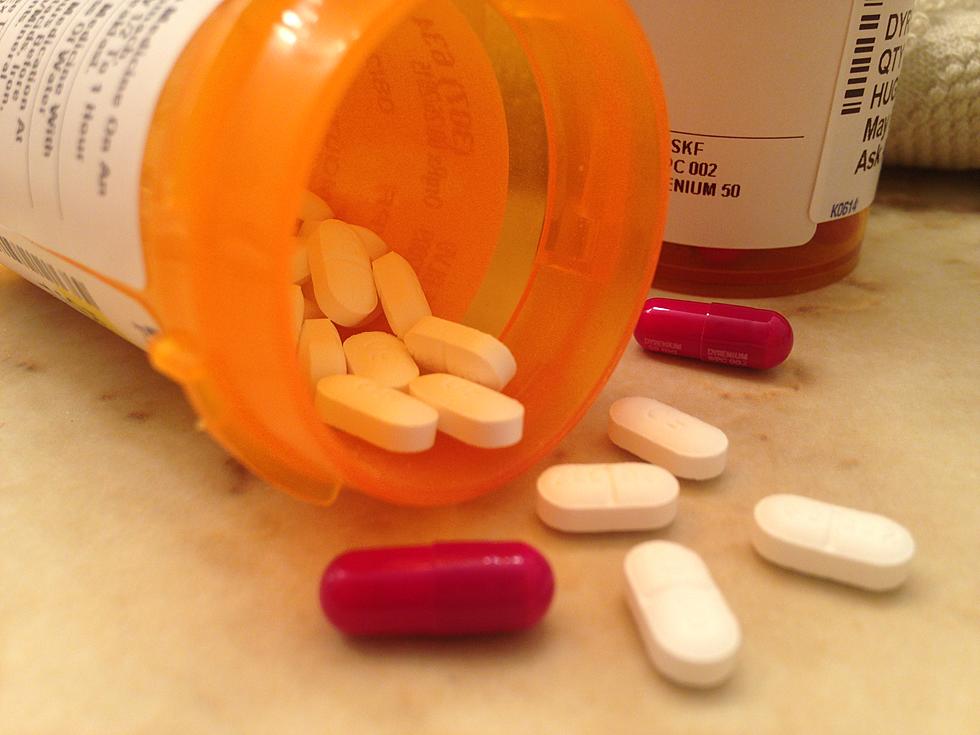 How Laramie County Residents Can Take Part in Drug Take Back Day
Joy Greenwald, Townsquare Media
Agencies all across the country, including the Laramie County Sheriff's Office, will be collecting unneeded medications this Saturday, Oct. 28, as part of the Drug Enforcement Administration's National Prescription Drug Take Back Day.
Public Information Officer Brandon Warner says deputies will be at Laramie County Fire District #2 at 5800 N. College Drive and in front of the Town Hall in Burns from 10 a.m. to 2 p.m.
Warner says the purpose of the event is to allow citizens to safely dispose of unused or unwanted prescription drugs in an environmentally safe manner and keep those drugs out of the hands of unauthorized people or kids.
He says no illegal drugs, sharps, thermometers, oxygen containers, radioactive materials, pressurized canisters, or chemotherapy drugs will be accepted.
The Sheriff's Office has taken in more than 2,300 pounds of unneeded medications, ranging from over-the-counter drugs to narcotic prescription pills and liquids, since the program's inception.
Old Medicine Of The Chugwater Wyoming Drugstore
If you visit the tiny town of Chugwater Wyoming you'll find the newly restored Soda Fountain.
In fact it's Wyoming's oldest soda fountain and malt shot.
It's always worth stopping in for breakfast or lunch, or maybe a shake or malt.
The place was a drug store and soda fountain for the longest time.
Back then soda was actually used to cure an upset stomach.
So what sort of old medicines were left behind by Chugwater's last pharmacist?
It turns out, some of them are on display.
Gallery Credit: Glenn Woods
Tour Colorado's 'Medicine Man Weed Factory' Marijuana Facility
Take a virtual tour of Colorado's 'Medicine Man Weed Factory' and check out all of their marijuana growing operations.
Gallery Credit: Nate Wilde