High Temps Approaching 90, Afternoon Showers In SE Wyoming
Camva/Unsplash
Southeast Wyoming can expect very warm temperatures over the next few days with a chance of some afternoon showers.
That's according to the Cheyenne Office of the National Weather Service.
The agency posted the following on its website:
''Warmer weather is on tap for the first part of the workweek, with high temperatures on Monday in the 80s and lower 90s. There will be a slight chance of afternoon thunderstorms east of a Laramie to Lusk line. On Tuesday, temperatures will be in the mid 80s to mid 90s with sunny and dry weather. Another hot day is expected for Wednesday with highs from the mid 80s to near 90 degrees, with a slight chance of evening thunderstorms over the Nebraska Panhandle. Expect a chance of afternoon and evening thunderstorms on Thursday east of I-25, with high temperatures a bit cooler in the mid to upper 80s. Even cooler temperatures will occur on Friday, with highs in the upper 70s to lower 80s, and a slight chance of late day thunderstorms east of I-25.''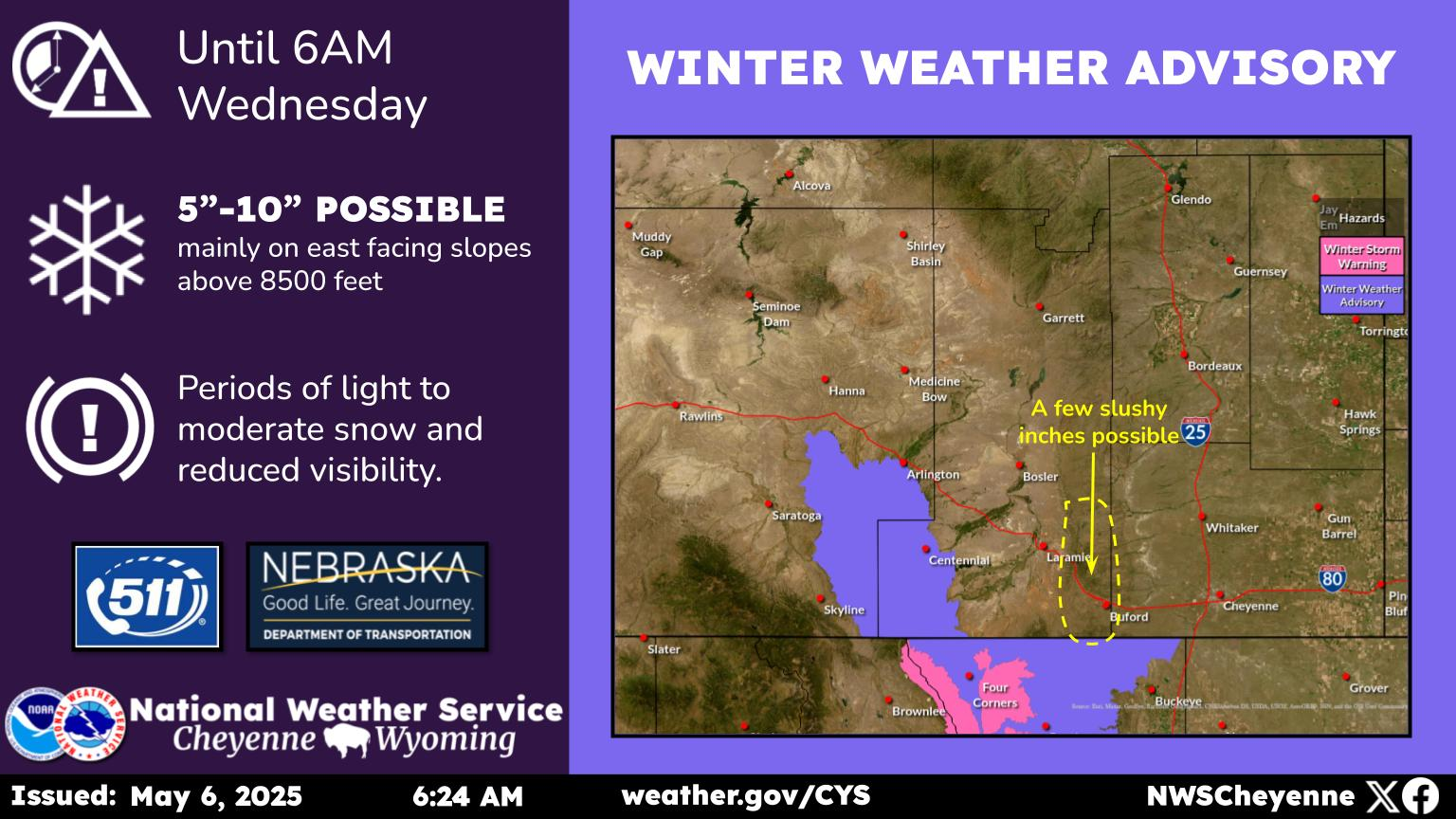 The extended forecast for the next 6-10 days is likewise calling for warm temps:
Looks like next week will potentially be another drier and warmer week. The Climate Prediction Center favors below normal precipitation chances Saturday through Wednesday, as well as near normal temperatures. Average temperatures for mid July range from about 81 to 92 degrees across our forecast area.
LOOK: Discover Wild Wyoming at This Stunning Medicine Bow Airbnb
Discover the rustic camping destination of your dreams nestled in the beautiful Snowy Range Mountains. Minutes from Centennial, Wyoming, and a short drive from Laramie, this cozy yurt upgrades 'traditional' camping to the next level. It has two bedrooms, a real bathroom (with a shower!), wifi, and a hot tub. It has the luxury and the comforts of home with mountain views and easy access to the hiking trails and fishing lakes of Medicine Bow-Routt National Forest!