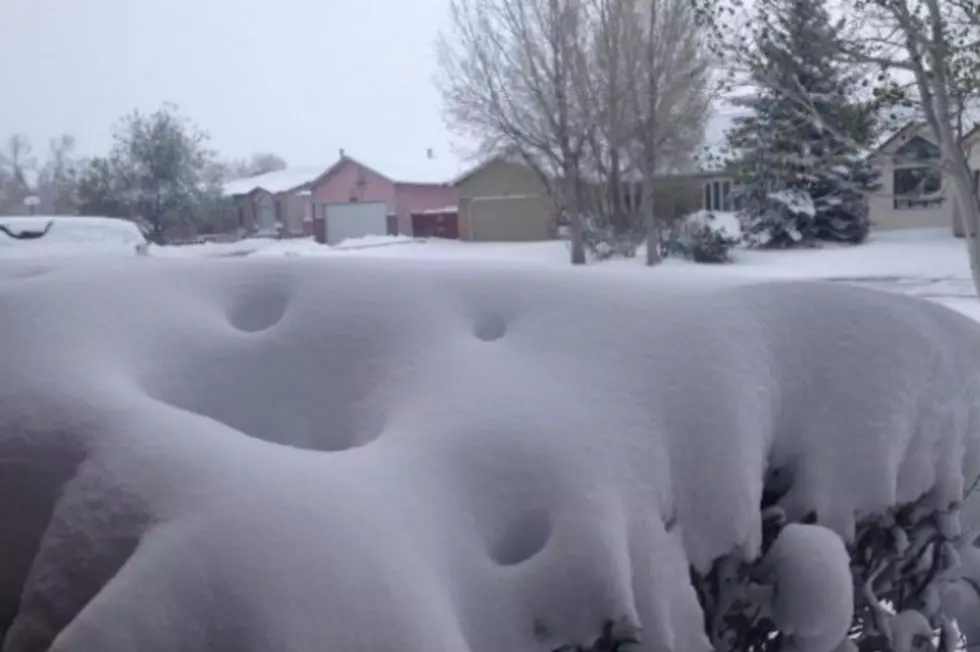 Some Great Ways That Snow Days Can Enhance Your Relationship In Cheyenne
Jerrad Anderson, Townsquare Media
When we talk about snow, many of us tend to grunt and moan a bit. But what about looking on the bright side when it comes to snow days?  There are many opportunities to enhance the relationship with the one you love on dreaded days like these. Today on the Top 5 at 7:45, I'll highlight some ideas that you can entertain and bring to fruition, concerning the days when it snows.
Shovel The Drive Way - What a great way to show some serious love as you get up early and beat her to the punch. Get a jump on that drive way before they have a chance to do it, or before you are asked.
Drink Hot Chocolate By The Fire Together - Sounds good right about now, doesn't it? Curled up by the fire, sipping hot chocolate with a warm quilt and a bit of Barry Manilow playing softly in the background. Makes you want to plan that weekend in New England doesn't it?
Let Them Sleep In - Do we get enough sleep? It's nice when that snow day cancels everything, to include another day at the office. Studies are showing that sleep quality helps with marital quality.
Have A Snow Ball Fight Together - Couples need to laugh. Some of my best times laughing have been during a snow ball fight as an adult. I get winded and pounded all at the same time. Lots of fun on a snow day.
Bake Some Cookies Together -  This can be a very "touchy feely" time together. Baby, it's cold outside and the oven being on makes it warm inside. Spend some much needed time in the kitchen and bake some peanut butter cookies. The journey will be fun and the destination will be delicious.