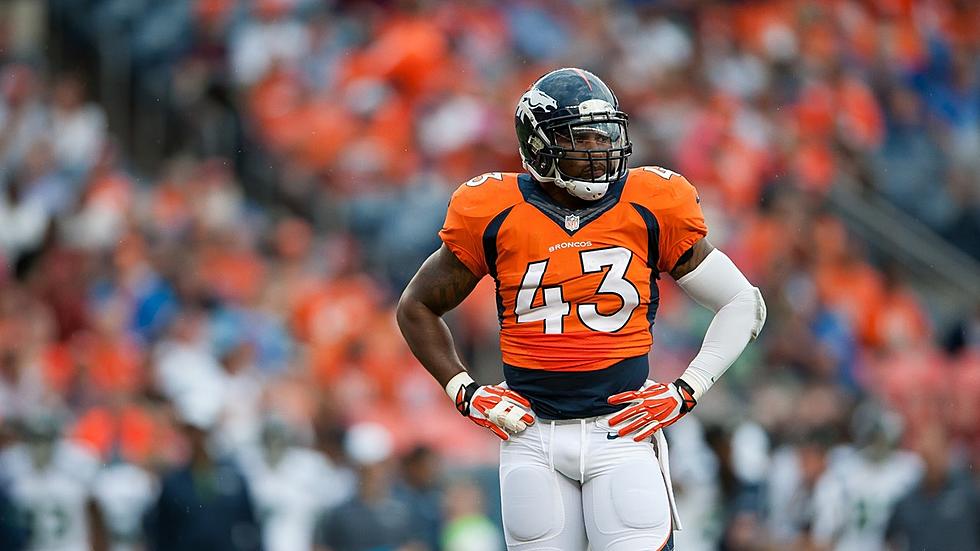 Former Bronco T.J. Ward Taking Heat for 'Cancer is a Choice' Comment
Getty Images/Dustin Bradford. 8-2-21 downloads.
T.J. Ward, who was a part of Denver's 'No Fly Zone', is finding that his comments regarding NFL Head Coach Ron Rivera aren't flying, either.
T.J. Ward retired from football in 2014 as a safety for the Denver Broncos; he's facing a lot of backlash now for recent comments regarding Ron Rivera's s concerns about players not getting vaccinated against COVID-19.
Rivera announced in August of 2020 that he'd been diagnosed with squamous cell cancer, the second most common form of skin cancer. He was pronounced cancer-free in January of 2021. With him being a cancer survivor, that does put him at a higher risk of becoming very sick if he was to contract COVID-19.
The coach, who is currently the Head Coach for the Washington Football Team, recently made comments about how he's frustrated with players who won't get vaccinated. Those comments prompted TJ Ward to post the following:
Don't blame the players for your life long health decisons.
He also implied that Rivera got cancer because of his vices.
Ouch.
More than a few chimed in to let Ward know that his comments were off-base.
Ward has gone back to try and clarify his initial remarks:
It's one of those situations where if you have a certain thing to say, you should bounce it off another person. That person would have most likely helped Ward avoid all of this. Source: BroBible]
More Former Broncos Players