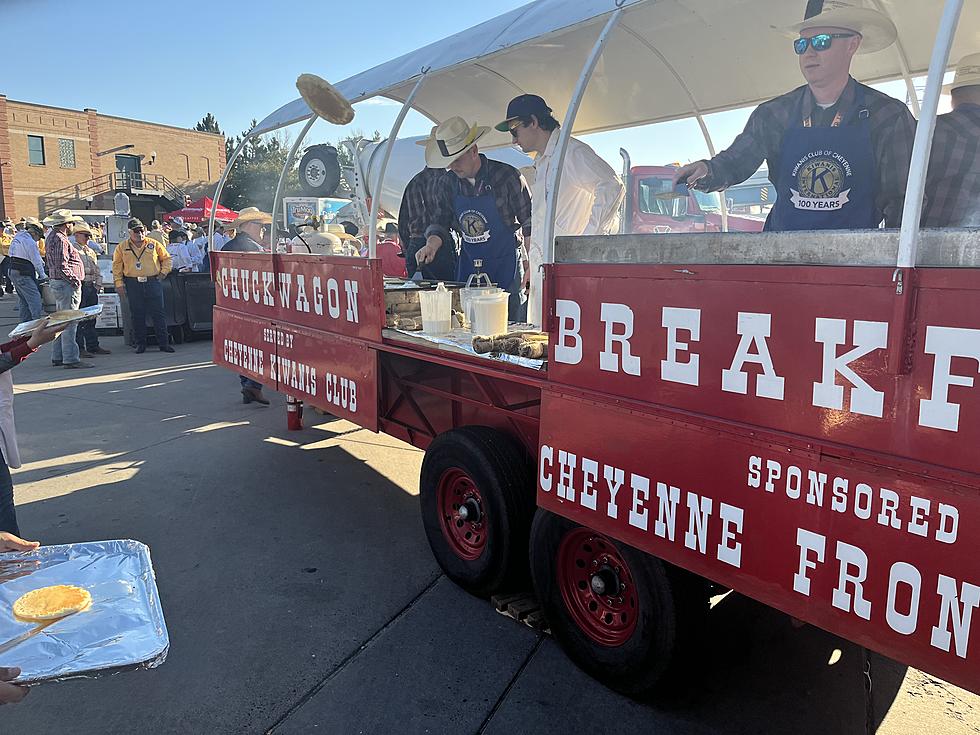 First CFD Pancake Breakfast Draws Over 5,000 People
Doug Randall, Townsquare Media
Monday's Cheyenne Frontier Days Pancake Breakfast fed 5,133 people.
That's according to Lisa Trimble of the Kiwanis Club, which puts on the breakfast in conjunction with Cheyenne Frontier Days.
Additional free Pancake Breakfasts are slated for Wednesday and Friday. Wednesday is Cheyenne Day at CFD and typically draws the biggest crowds. In past years as many as 15,000 people or more have been served at the Wednesday morning pancake breakfast.
Besides being a Frontier Days tradition, the breakfasts have a practical application. They are a drill to practice the logistics of feeding large numbers of people in case of an emergency, such as a major flood or a tornado.
Cheyenne Frontier Days Pancake Breakfast 2022
Moments captured at the first pancake breakfast for Cheyenne Frontier Days, 2022.