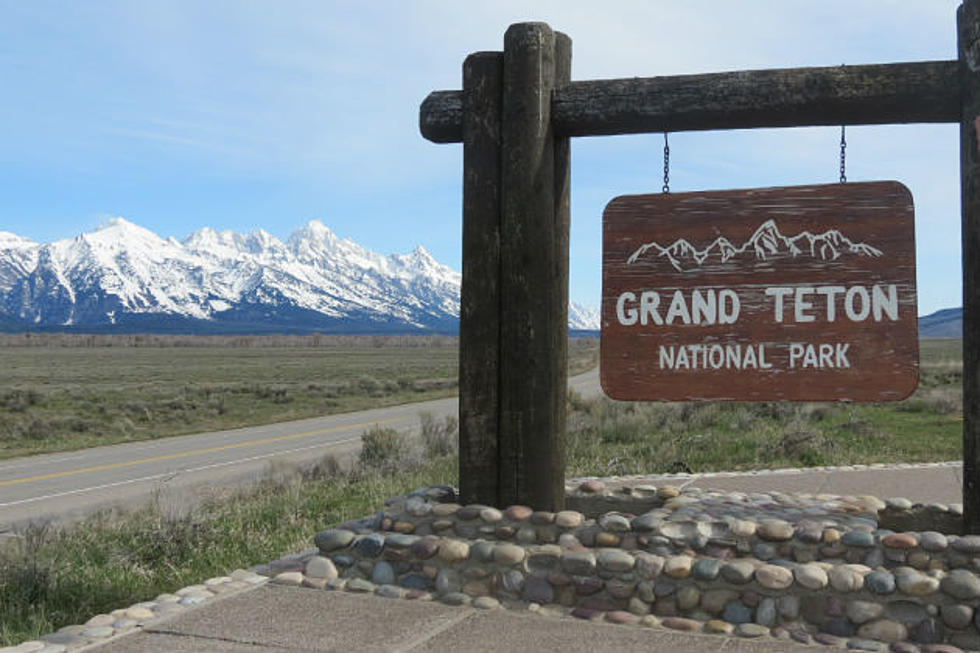 Federal Shutdown Affects National Parks And Other Sites In Wyoming
Kevin Koile-Townsquare Media
The failure of lawmakers in Washington, D.C., to resolve the budget resulted in the shutdown of some federal government operations including federal sites, parks and landmarks in Wyoming, according to a news release from the state  Office of Tourism.
"In Wyoming, the federal government shutdown will impact national parks, national recreation areas and natural historic sites, particularly when it comes to access, services, emergency personnel and ranger-led tours," according to the news release.
Access to some national parks including Grand Teton and Yellowstone will remain open, but with some limitations:
Yellowstone National Park: Entrance gates will be open, but not staffed. Government-run operations and facilities will be closed as of Saturday morning. Visitors will be able to access the road from Gardiner, Mont., to the northeast entrance and the commercial services along the route.
Visitors also will be able to access commercial services in the interior of the park, such as at Old Faithful,  only as long as concessionnaires provide funds for road grooming. All park regulations, including those regarding oversnow travel, still apply.
Guided snowmobiling trips with commercial operators will be allowed, but non-commercially guided snowmobile trips will not. If conditions become unsafe, roads and/or developed areas will be closed. The park will provide limited emergency services.
In-park lodging, operated by Yellowstone National Park Lodges including Old Faithful Snow Lodge and Mammoth Hot Springs Hotel, will remain open. In-park restaurants and gift shops will be open. Transportation services between Mammoth and Old Faithful will operate as usual. Tours and activities may be modified based on road and weather conditions. For the most current information on services offered by Yellowstone National Park Lodges, visit www.yellowstonenationalparklodges.com.
Access to Yellowstone National Park's south entrance will continue, including staging and winter services available at Headwaters Lodge at Flagg Ranch.
Grand Teton National Park: Entrance gates will be open, but not staffed. Visitors will be able to access the park with limited or no visitor services. Backcountry and park accessibility remains open. U.S.Highway 189 will be plowed. Grooming on Teton Park Road will continue for ski access with the assistance of the Grand Teton National Park Foundation. Ranger-led snowshoe hikes are not available.
Government-operated facilities will close. Park roads that are open will remain open if they are essential to respond to emergencies involving the safety of human life or the protection or property. This includes most roads that are normally maintained open at this time of year.
Access to all residences will be maintained, while concessioners and commercial-use authorization holders may continue to provide visitor series after coordination with the park to ensure compliance with government shutdown protocols.
National park websites and social media will not be maintained. Emergency response will be available, but limited with the Teton Interagency Dispatch Center available from 6 a.m. to 10 p.m. Teton County Dispatch will continue to answer emergency calls outside those hours.
Bighorn Canyon National Recreation Area: All park facilities  including restrooms and visitor centers are closed. Visitors still will have access to the recreation areas and they will be able to use trails and fish on the area's waterway.
National Elk Refuge: Sleigh ride tours on the National Elk Refuge through Double H Bar will continue. The Jackson Hole & Greater Yellowstone Visitor Center is closed. Visitors are encouraged to go to the Home Ranch Welcome Center, 210 N. Cache St., Jackson, for sleigh ride tickets and shuttle services. Sleigh ride attendees are advised to park at the Visitor Center and walk to the Welcome Center.
U.S. Forest Service: Access is not restricted on U.S.F.S. land, but services will be unavailable with the exception of limited emergency services. Offices will be closed. Licensed guides will continue to operate guided snowmobile trips on public federal lands.
Visitors to the the national parks, historic sites and recreation areas are advised and encouraged to practice caution and follow all safety protocol on national public lands, as emergency services are limited as part of the shutdown.
Authorized and licensed guides with special use permits and commercial-use authorization holders will continue to operate on federal lands, including U.S.F.S. land, and will continue previously scheduled tours as planned.
Visitors are encouraged to contact those businesses for the most current information on their scheduled tour.