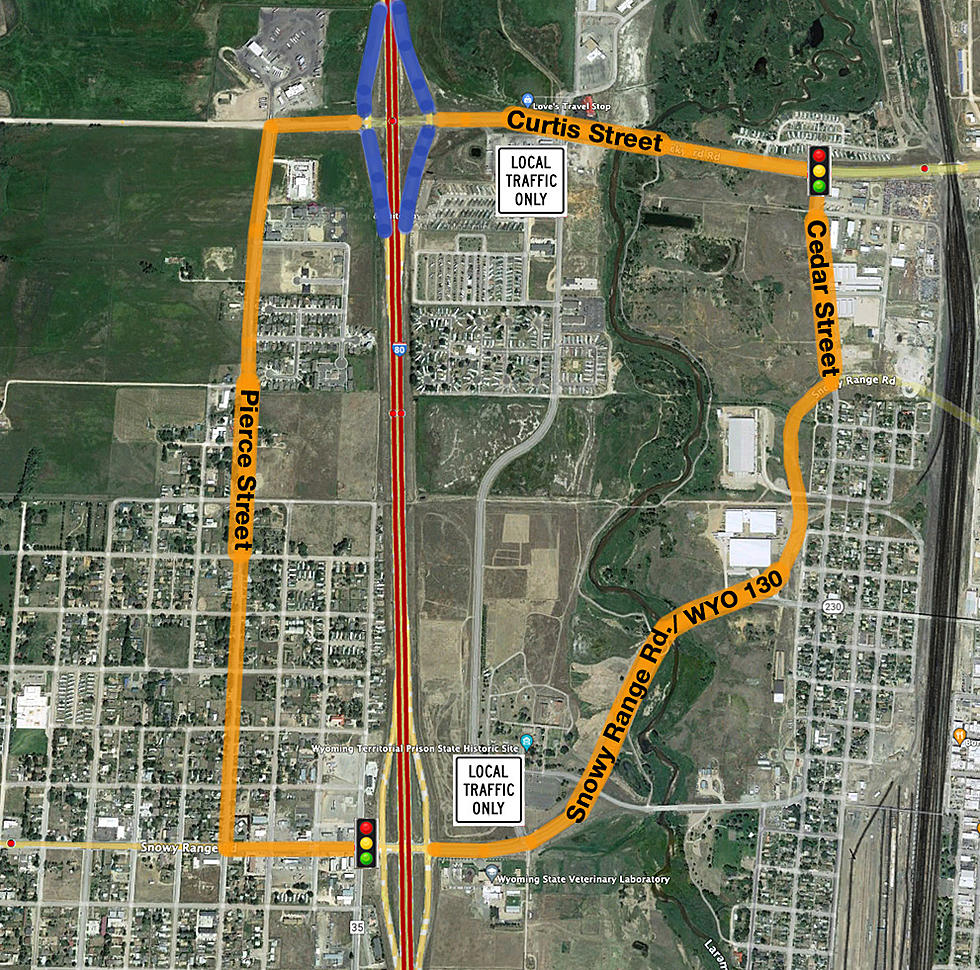 Detours For Laramie's Curtis Street Bridge Project To Be Paved
WYDOT
Crews working for the Wyoming Department of Transportation and Reiman Corp. are scheduled to start paving work on Pierce Street on May 1, weather permitting.
The work is in conjunction with the Curtis Street Bridge replacement detour. That's according to WYDOT news release.
The Curtis Street bridge will be replaced this summer, leading to more traffic on Pierce Street, according to WYDOT. To get ready for the increased traffic load crews will be overlaying Pierce Street. Besides overlaying Pierce Street the crews will also be paving crossovers in the I-80 marginal according to the release.
The bridge demolition project is slated to start on May 16, and traffic will at that time be diverted to Interstate 80. According to the release, the Curtis Street Bridge is about 60 years old and will be replaced with a more modern structure that can handle the heavier traffic expected in the future and will also be designed to allow for foot and bicycle traffic with a multi-use path.
The project time frame is subject to change forced by product availability or weather conditions, according to WYDOT.
The Giving Hearts Of Meals On Wheels, Wyoming
There are people in your community that are stuck at home for various reasons.
They need help with food, and companionship.