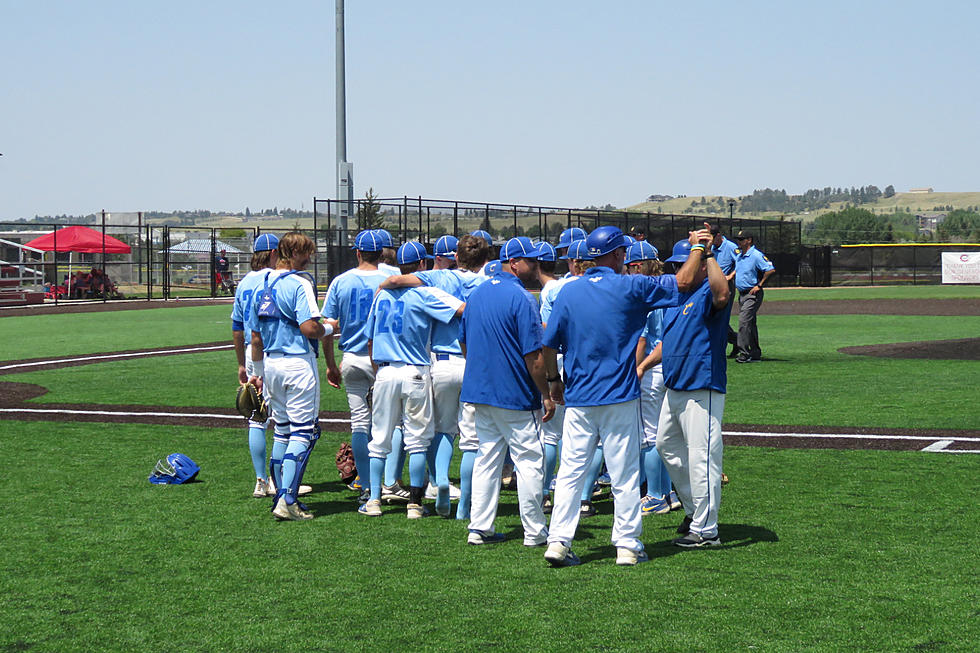 Cody Reacts to Winning the Single-A Title in 2021 [VIDEOS]
David Settle, WyoPreps.com
The Cody Cubs completed another Wyoming Legion Baseball season with a Single-A State Championship.
Cody beat the Cheyenne Hawks on July 28, 2021, 8-2 in the title game. The Cubs had several key performers in their victory. That included the State Tournament MVP Tyler Grenz. He won two games at the state tournament, one of which was the championship game. Grenz allowed only two runs, one earned, on four hits. He walked one batter and finished with five strikeouts.
Another key contribution was Jackson Schroeder. He had a three-run home run and an RBI triple in the championship victory.
Devyn Engdahl had two RBI base hits in the win.
Tristan Blatt doubled, walked twice, and was hit by a pitch. He scored three runs in the title game. Also, Blatt won his third straight Single-A Player of the Year accolade in 2021, which was announced shortly after the championship game.
Cody manager Bart Grenz coached the Cubs to their sixth title in the last eight seasons. He touched on the victory over Cheyenne, what it took this year to get to the top, getting ready for the regional, and more.
The Cubs went 5-0 in the tournament with victories over Torrington, Powell, Cheyenne (twice), and Wheatland. They are 43-15 as they head to Alaska for the Northwest Class 'A' Regional Tournament (NWCART). It starts on Friday, Aug. 6, in Anchorage at Mulcahy Stadium.
Cheyenne finished as the Single-A runner-up. Head coach Brad Barker was gracious enough to visit with WyoPreps after a tough loss in the championship game.
The Hawks went 30-24 in the 2021 American Legion baseball season.
Best Rockies Lineup of All-Time