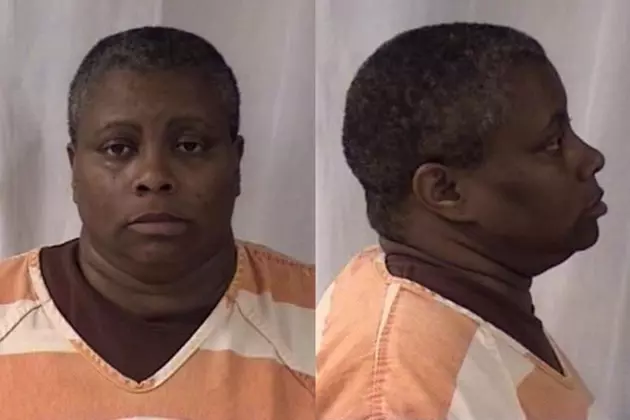 Cheyenne Woman Bound Over for Trial in Fatal Stabbing​
Cheyenne Police Department
Tanya Pearson is charged with involuntary manslaughter and aggravated assault in the April 16 stabbing death of 45-year-old Jennifer Pratt.
According to preliminary hearing testimony, the two women got into an argument at their home -- which they shared with Pratt's husband Arthur Clark -- then drove separately to Martin Luther King Jr. Park where they continued to argue and Pearson ended up stabbing Pratt.
Det. Laura Michael says "Pratt and Clark were going through a separation" and that "Pearson was Clark's girlfriend," but she didn't know what the women were arguing about.
Pearson, who left the scene before emergency personnel arrived, later told police that Pratt slapped her twice in the face. She also said that she carried a switchblade and stabbed Pratt with it during the argument.
Pratt suffered three stab wounds, one of which severed an artery under her left armpit, causing her to bleed out. Michael says Pearson "started crying" in the interview room when she was told Pratt was dead.
While arguing for a bond reduction, Pearson's attorney said her client "wasn't a flight risk" and "has stage 4 cancer."
Circuit Court Judge Thomas Lee said he "wasn't comfortable with an OR bond," but he did agree to lower Pearson's bond from $50,000 cash to $10,000 cash or surety. Lee also ordered Pearson to have no contact with Clark.
If convicted, Pearson could face up to 30 years in prison.