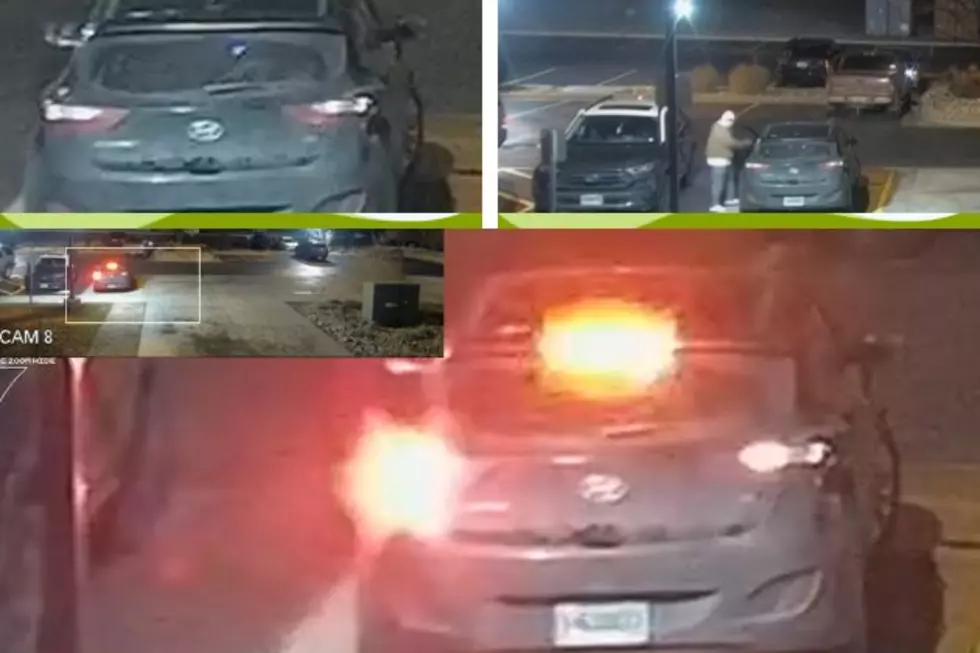 Cheyenne Police Investigating Auto Burglary, Property Damage Case
Canva/Cheyenne Police Department
Cheyenne Police are trying to find out who broke into one car and damaged that vehicle and another one at Life Care Center on November 16.
That's according to a post on the CPD Facebook page.
According to the post, someone damaged a Nissan Versa parked in a lot on the north side of the main building. The post says the side mirror and window were smashed, the door was dented and there were scratches under the window.
The post also says a Nissan Altima parked a few spaces away was broken into.
That vehicle's window was smashed and several items were taken, including a debit card.
The burglaries occurred on Wednesday, November 16 at approximately 10:00 p.m, according to CPD spokeswoman Alex Farkas.
According to the post:
''Security footage obtained from the time of the crime shows what appears to be a male subject wearing a tan coat, white sweatshirt, white face mask, dark-colored pants, and white shoes. The subject's vehicle may be a dark/forest green Hyundai Elantra hatchback with a passenger brake light out and bearing a Wyoming license plate.
If you know the identity of the person in the photos below, please contact Officer Rodgers at (307) 637-6514.''
Photos taken from security footage are shown above.
 The Life Care Center is located at 1330 Prairie Avenue.
De's Candy Shop in Cheyenne
Discover the tasty homemade treats of De's Candy Shop in Cheyenne.