Cheyenne NWS: Expect Storms, Wet Weather The Next Few Days
emariya
The Cheyenne Office of the National Weather Service says residents of southeast Wyoming and the Nebraska Panhandle can expect cooler weather with some storms over the next couple of days.
The agency posted this statement on its website:
More storm chances possible Thursday! A cooler day is in store with another round of scattered storms likely. Some lingering showers possible during the morning hours for areas west of the Laramie Range. Storms will increase in coverage and spread to areas east of the Laramie Range by the afternoon. Some locations in the Nebraska panhandle won't see any precipitation until the evening hours.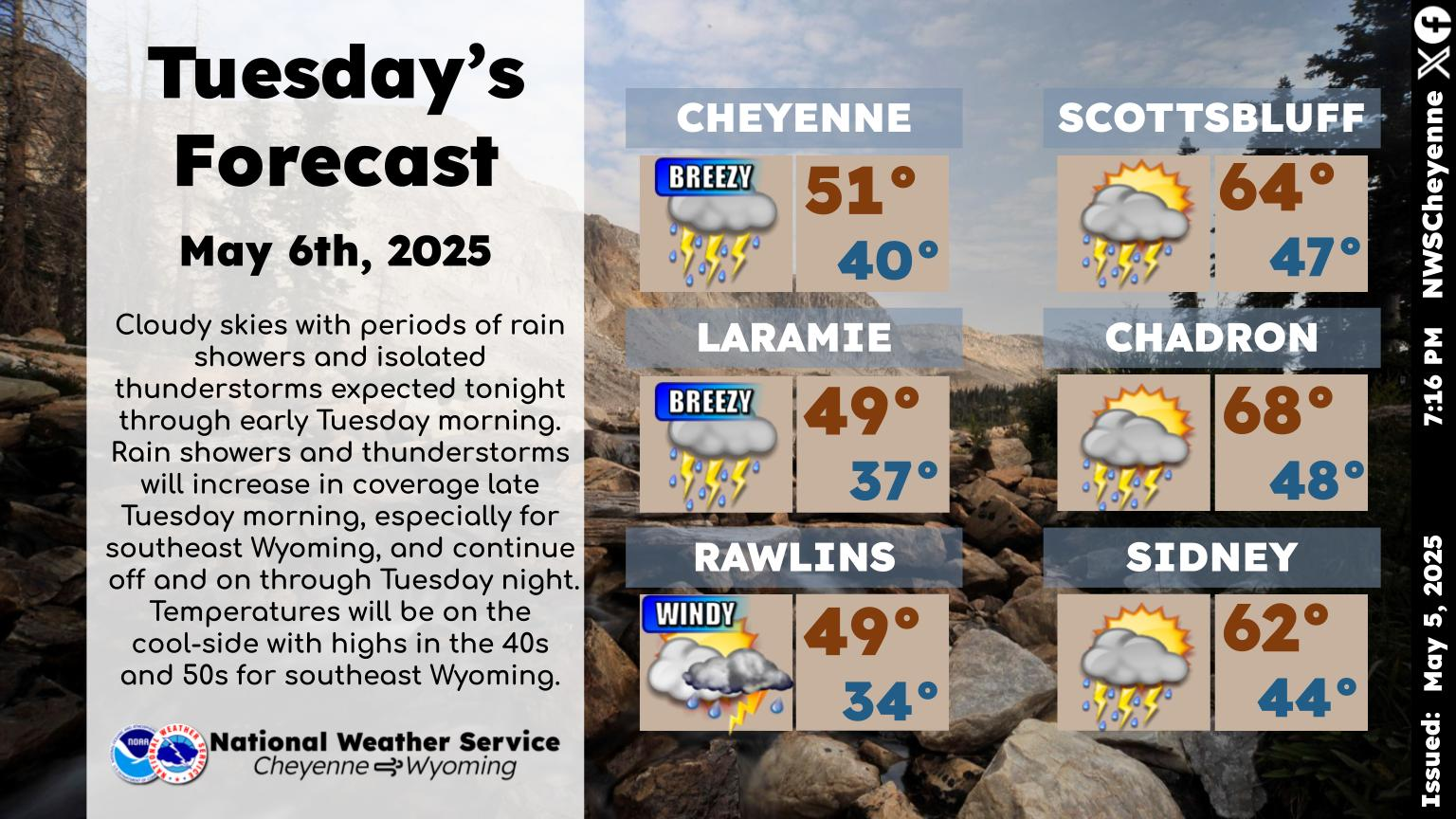 Here Is A Look At 8 Of Our Favorite Facebook Groups About Wyoming
Below are 8 of our favorite Facebook groups about Wyoming, including descriptions and links!